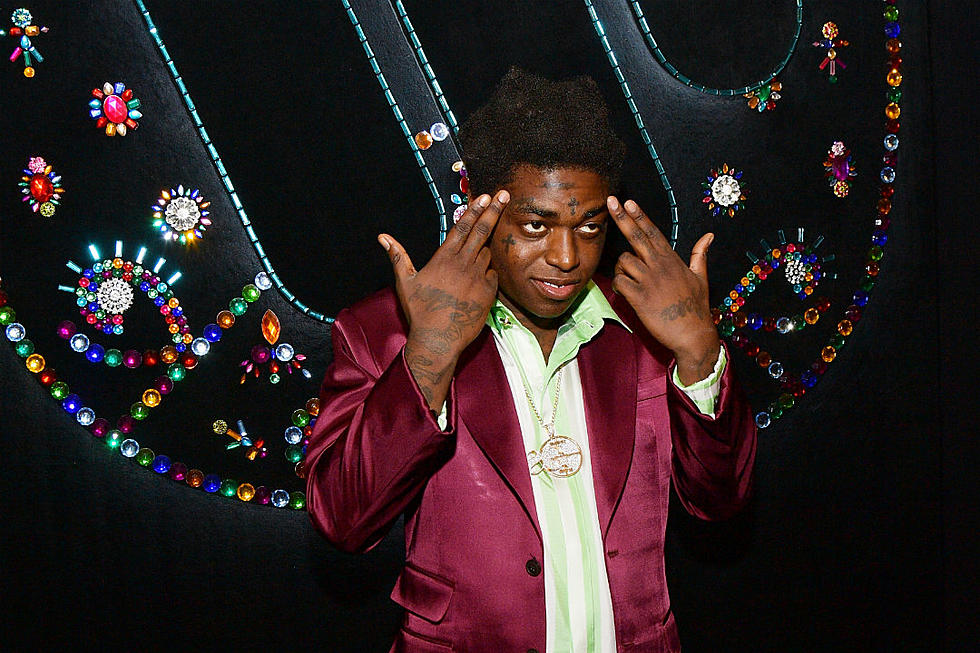 Kodak Black Pleads Not Guilty to Federal Weapons Charges, Bond Set at $550,000
Matt Winkelmeyer, Getty Images
ABC News reported today that the Broward County rapper entered his plea and learned the status of his bail, which has been set at $550,000. Kodak, whose legal name is Bill K. Kapri, is accused of falsifying forms to buy firearms at Lou's Police Distributors in Hialeah, Fla. on at least two occasions this year. On Monday (May 13), Kodak was indicted on two counts of making a false statement in connection with the acquisition or attempted acquisition of a firearm.
According to the rapper's lawyer, Bradford Cohen, the document in question—the Firearms Transaction Record (Form 4473) necessary to purchase a firearm in Florida— includes a section that asks if the applicant is under indictment for a felony. Kodak's paperwork was reportedly checked off with a "no" despite his previous indictment for criminal sexual conduct for a 2016 case in South Carolina. This is what led the Bureau of Alcohol, Tobacco, Firearms and Explosives (ATF), Miami-Dade Police Northside Gang Unit and U.S. Marshals to arrest Kodak before the rapper set foot on the grounds of Rolling Loud this past weekend.
While prosecutors say that Kodak lied on the documents, his lawyer believes that he might have been confused by the legal terms in the paperwork.
"When you throw around legal terms like indictment, information, or anything like that where someone's not an attorney, [the federal government is] making the assumption that you know what that means," Cohen told XXL this past Tuesday.
"Down here, they file in information," continued Cohen, who told the Associated Press that Kodak will his $600,000 home as collateral for the bond. "Like in state court, they file information. Generally, they don't indict unless it's a capital crime. So every state has different terminology."
If convicted on the aforementioned charges, Kodak faces a maximum of 10 years in prison, a $250,000 fine and three years of supervised release.
See 17 Rappers Who Were Arrested in 2019