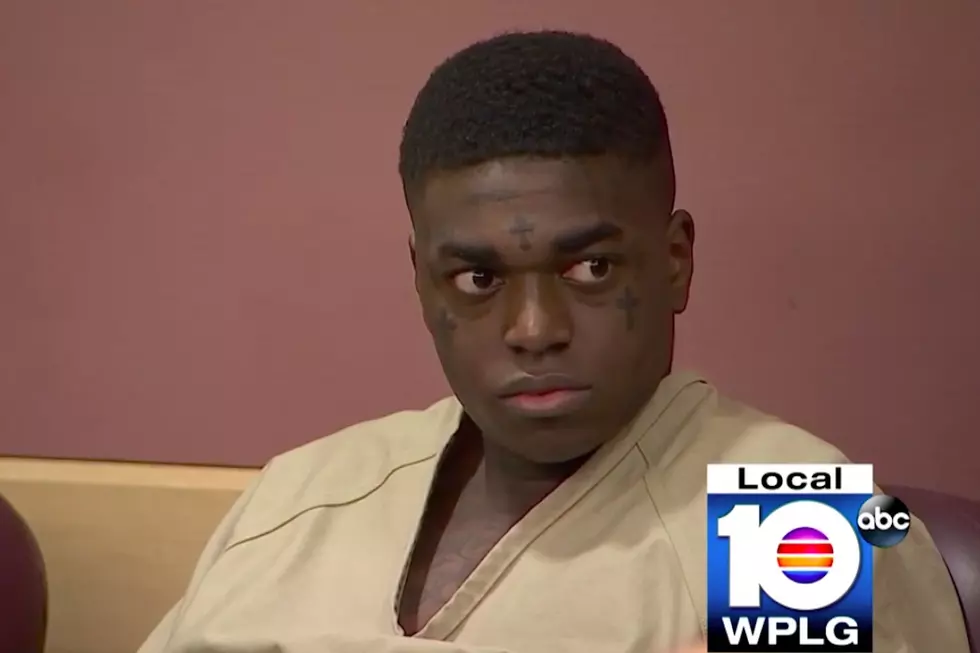 Kodak Black Pleads Not Guilty to Possession of Ammunition and 95 Grams of Marijuana
While he is still behind bars following his January arrest, Kodak Black enters not guilty pleas for both possession of ammunition as well as possession of marijuana.
According to Local 10 WPLG, the Florida rapper pled not guilty to the last remaining charges stemming from his arrest last month while appearing in Broward County court yesterday morning (Feb. 27). Black can be seen sporting another new hairstyle as well, having cut off his signature dreadlocks that he has been wearing over the last year or so.
Yesterday (Feb. 27), Kodak's Twitter account tweeted "God's Plan" along with a prayer hands emoji in response to his current circumstances. He will be back in court again on May 3 for his next hearing.
Last week (Feb. 22), the State of Florida dropped charges against the Project Baby 2 entertainer of possession of a weapon or ammunition by a delinquent, grand theft of a firearm, and child neglect.
Kodak was arrested on Jan. 18 after the sheriff's office raided the rapper's home following an Instagram Live feed that displayed people around him smoking around his son and holding handguns. Authorities found 95 grams of marijuana in the household at the time, but Kodak's attorney has argued that it cannot be proved that the cannabis and handguns belong to the rapper.
Kodak is currently being held without bond, but we'll see if that changes in the near future.
Check out Kodak Black in court below as well as his tweet response.
See Behind-the-Scenes With Kodak Black at 2016 XXL Freshman Class Cover Shoot