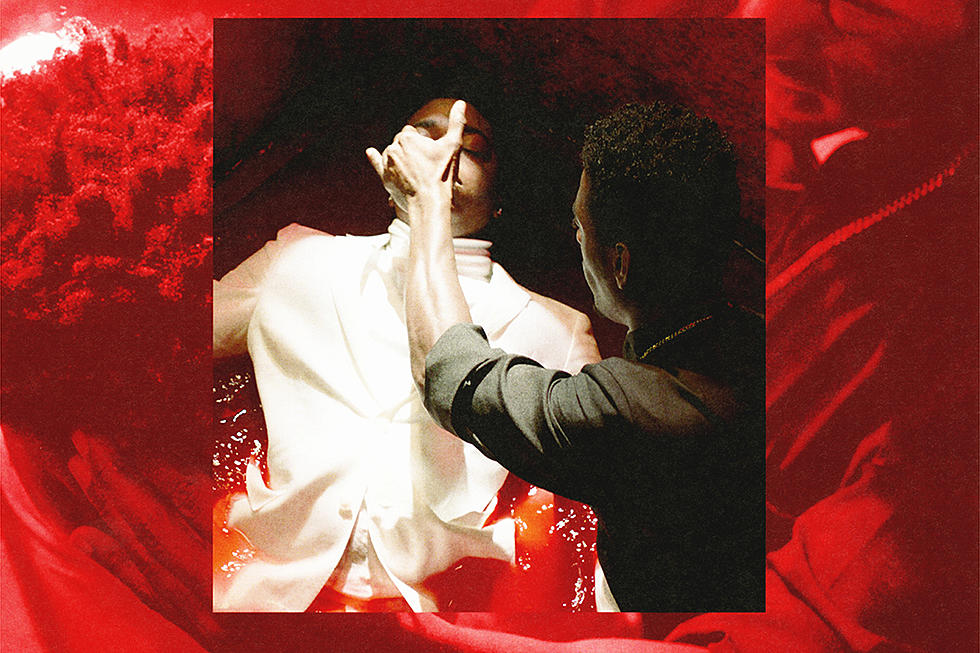 Kodak Black "MoshPit" Featuring Juice Wrld: Listen to New Song
Atlantic Records
On the track, which spans for almost three minutes, Kodak and Juice spit effortlessly about wanting to start a moshpit. On the hard-hitting and infectious beat, Juice takes the lead and shows off his skills on the first verse.
"Out of space hot like a martian in here/Doing donuts in the lot ain't no parking in here/We about that action ain't no talking in here/Shorty twerking on the walls, Peter Parker in here/Haters in the rear view, X on my phone," Juice spits.
Then Kodak puts the icing on the cake and delivers the final verse. "Fuck a protest let's start a fight in here/I just stepped in the party all my snipers here/I be rocking Tom Ford popping Molly though/Now I'm eating calamari no more sloppy joe," Kodak raps.
Aside from his new album, the Pompano Beach, Fla. native has plans to build a school in Haiti. "Out Of All The Times I Donate Or Give Back In Anyway I Never Upload Or Broadcast It But I'm Happy To Say I'm Building A School In Haiti As Well," Kodak said in an Instagram post.
Check out Kodak Black's "MoshPit" featuring Juice Wrld below.
See Behind-the-Scenes With Kodak Black at 2016 XXL Freshman Class Cover Shoot