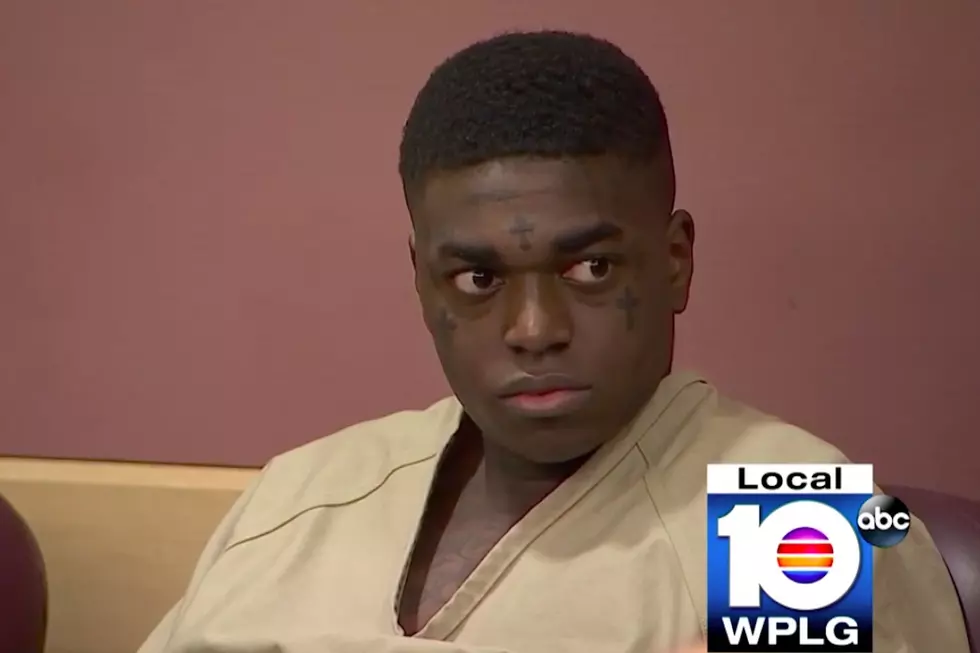 Kodak Black Held in Solitary Confinement in Prison
Local 10 WPLG
Kodak Black has been sent to solitary confinement for 30 days after he apparently made a three-way phone call, which violates prison rules.
According to TMZ on Friday (March 16), the "Roll in Peace" rapper's lawyer filed legal documents to attempt to make the best out of the situation and has requested he be allowed to see his tutor while in solitary confinement because he is studying to get his GED.
The legal documents filed by Kodak Black's attorney, Bradford Cohen, claim the rapper was previously working to get his GED before he was incarcerated and also requests he be allowed to use his laptop to study.
"In my 21 years of practice, I've never had someone get 30 days solitary for a three-way call," Mr Cohen told Billboard.
It's not yet known who the rapper was speaking with during the offending three-way call.
While incarcerated in his hometown of Broward County, Fla., Kodak Black (born Dieuson Octave) has maintained his innocence, pleading not guilty to charges of the possession of ammunition by a delinquent and possession of marijuana.
Kodak's arrest stems from a police raid at his home on Jan. 18. He was arrested after an Instagram Live video showed the rapper brandishing guns and smoking marijuana with a child in the room.
The judge has yet to rule on Kodak's current proposition for the ability to study for his GED, but the former XXL Freshman is due in court again on May 3.
See 22 Hip-Hop-Related Police Raids