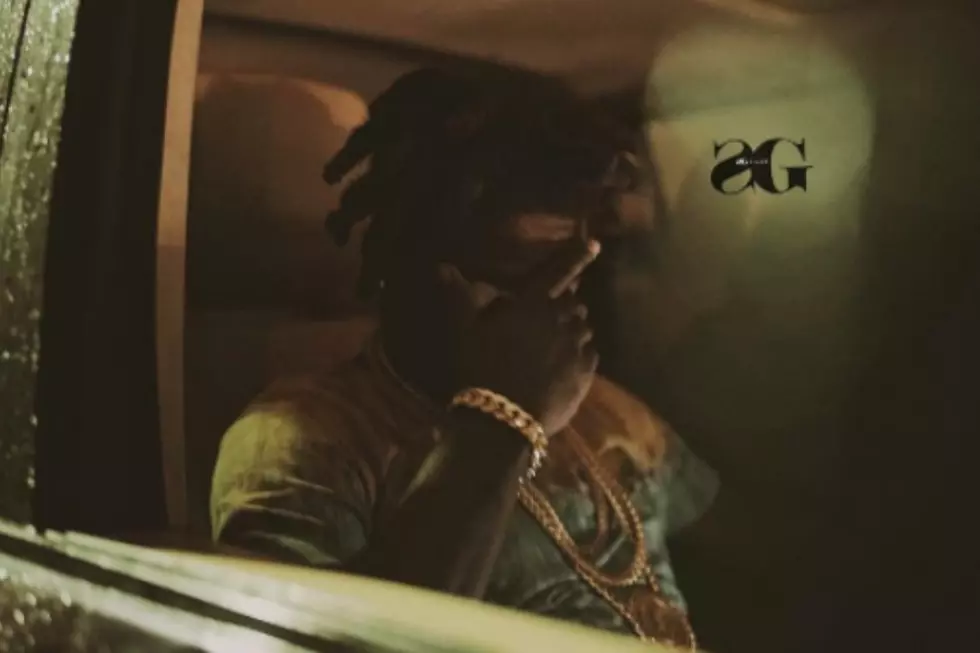 Kodak Black's Lawyers Argue Strip Club and Boxing Match Appearances Were Work-Related
20k Visuals
Kodak Black was arrested yesterday (Feb. 28) in a courtroom at Fort Lauderdale for violating his terms of house arrest. Talking to the Sun Sentinel today, Kodak's lawyer Allan Stephen Zamren said the rapper was "saddened" by the arrest, which came in the middle of a tour that would have brought him to New York City tonight (March 1).
Gary Kollin, another attorney for the rapper born Dieuson Octave, said the Broward MC "isn't just out there as an entertainer" and pointed to Kodak's recent "Tunnel Vision" video as an example of the young artist exhibiting "extreme social consciousness with regard to improving race relations."
Kodak's house arrest allowed him to travel for work-related purposes, including performances across the country, but he allegedly violated the terms by going to a strip club in Miami and appearing with Adrien Broner before a boxing match in Cincinnati. His attorneys dispute those allegations, saying Kodak was allowed to appear with Broner and calling the strip club trip a misunderstanding. Both could be seen as work-related activities, they argue, as the Broner appearance was for promotion and rappers often appear in strip clubs to do walk-throughs and meet-and-greets.
They also said since the allegations against Kodak would be "technical violations" and not necessarily new crimes, they don't think he'll imprisoned for too much longer.
"We are vigorously defending this, and hopefully it'll be resolved next week," said Zamren.
Kodak's probation and house arrest stem from a decision by judge Lisa Porter last August to grant him a second chance after the 19-year-old was facing over 50 years in jail for criminal charges including strong arm robbery, false imprisonment and possession of a firearm by a delinquent. Kodak's legal team entered a no contest plea at the time and the judge accepted, saying, "I will give you an opportunity, Mr Octave, to prove yourself here, and be a productive member of society […] What happens from here on out is up to you."
Kodak is also facing a charge of criminal sexual conduct in Florence, S.C. If found guilty in that case, he could face a maximum of up to 30 years in prison.
Twitter Reacts to Kodak Black Getting Released From Jail