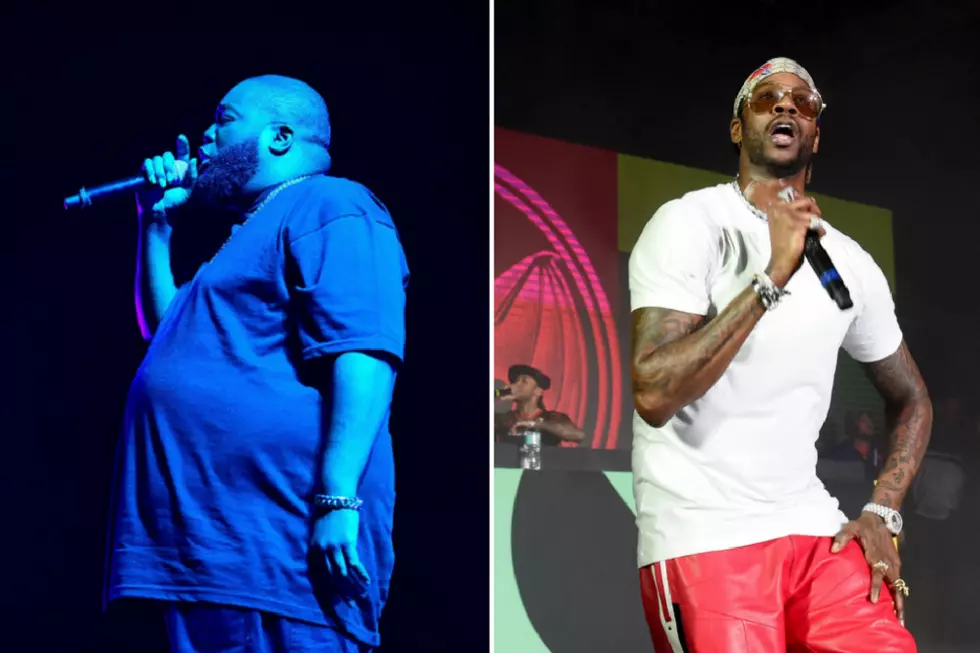 Killer Mike and 2 Chainz Discuss Drug Economics on New Track "Black Power. White Powder"
Emma McIntyre / Nicholas Hunt, Getty Images (2)
The soundtrack for the new hip-hop-based Netflix documentary Rapture is finally here, officially dropping on Friday (May 18). One of the standout tracks on the new project is "Black Power. White Powder," the collab between Killer Mike and 2 Chainz.
The two Atlanta rappers dive into the topic of drug economics over a mean instrumental. "I got money, I got money/I bought freedom, I bought freedom/I earned my shit riding in them traps serving them geekers," Killer Kill raps on the first verse. "I bought a lawyer, I bought a lawyer/He beat them cases, he beat them cases/You should seen them dirty cracker racist faces."
Tity Boi gets his shine on last, rhyming about his past days knee-deep in the trap. "'Bout 14 I start selling nicks/By 15 I got a felony/By 16 I got my driver's license start using J's car to pedal lean," he spits. "College Park that my stompin' ground/Used to trap out the apartments/Got my baggies and digi scale/Bought a doll out the Starship/Got my first slab outta Bouldercrest/Got my second slab outta Bouldercrest/Got my third slab Bouldercrest/By my fourth slab I was paying rent."
Rapture, a look at hip-hop's impact on the global culture, premiered on Netflix in March. Nas, Logic, 2 Chainz, Dave East, T.I., Rapsody, G-Eazy, A Boogie Wit Da Hoodie, Just Blaze and more star in the doc.
The soundtrack, out now via Mass Appeal Records / Def Jam Recordings, also includes T.I., Dave East, G-Eazy and Logic. You can stream the new music on iTunes.
Listen to Killer Mike and 2 Chainz's new song "Black Power. White Powder" below.
See New Music Releases for May 2018