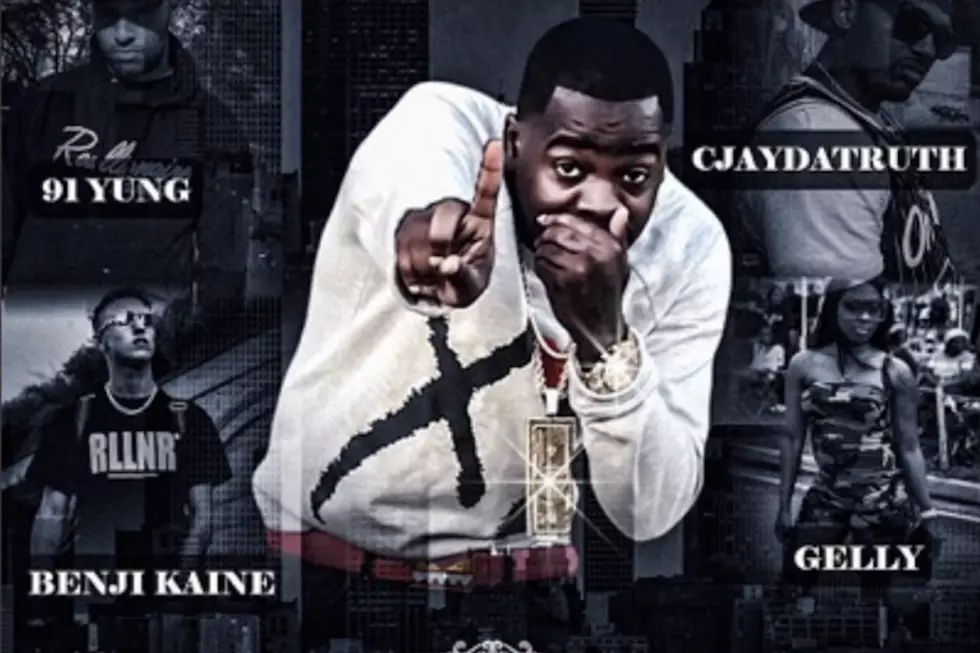 Listen to Kidd Kidd's New 'Reallionaire Vol. 1′ Mixtape
RLLNR Ent
It's only been a few months since Kidd Kidd dropped his Unquestionable EP, but he's already returning with new music for fans. The RLLNR Ent. head teams back up with 91Yung, Cjaydatruth, Benji Kaine and Gelly for his new Reallionaire Vol. 1 mixtape, which officially dropped on April 6 last week.
Kidd Kidd's new tape contains 14 total songs with a guest feature from Sonyae, along with new bars and lyrics from his frequent collaborators. The mixtape title from the New Orleans spitter also coincides with the name of his debut album, Reallionaire, which previously dropped back in 2011.
The 2015 XXL Freshman has been through a lot over the years in between releasing new material. Back in 2016, Kidd Kidd originally faced charges of strangulation and assault after he was accused of choking his ex-girlfriend, but  prosecutors offered the former G-Unit rapper a non-criminal plea deal. He ended up pleading guilty to harassment violation.
Take a listen to Kidd Kidd's new Reallionaire Vol. 1 mixtape below and check out the official tracklist.
Kidd Kidd's Reallionaire Vol.1 Tracklist
1. "Intro"
2. "All I Know" Featuring 91Yung, Benji Kaine and Gelly
3. "Lil Nigga" Featuring 91Yung, Kidd Kidd and Gelly
4. "Drippin" Featuring Cjaydatruth, Benji Kaine and Gelly
5. "Living" Featuring 91Yung, Benji Kaine and Gelly
6. "Talk In A While" Featuring 91yung, Kidd Kidd and Benji Kaine
7. "True Colors" Featuring Cjaydatruth and Benji Kaine
8. "Around Me" Featuring 91Yung and Cjaydatruth
9. "Losses" Featuring Cjaydatruth and 91Yung
10. "Accidental Love" Featuring Gelly
11. "Why You Do That" Featuring Sonyae
12. "By Myself" Featuring Benji Kaine
13. "Oooooh" Featuring 91Yung
14. "RLLNR" Featuring Gelly, 91Yung and Benji Kaine
See New Music Releases for April 2018