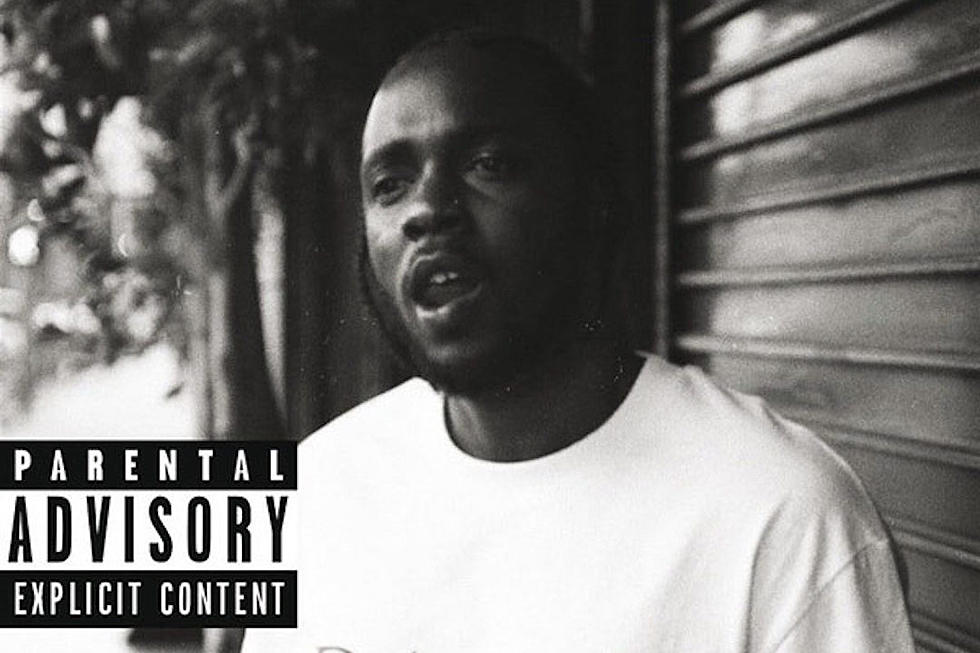 Kendrick Lamar Surprises Fans With 'Damn.' Collectors Edition
Top Dawg Entertainment
During the fourth quarter of the year, music releases tend to slow down before the new year hits, but Kendrick Lamar is giving away one last treat before we wrap things up.
The Compton, Calif. rapper releases his Damn. Collectors Edition. album, which is a newly enhanced version of his Grammy-nominated Damn. studio LP. This edition doesn't have any new songs on it, but it's special to K. Dot and his loyal supporters since the tracklist is put in reverse. If you recall when the album dropped in April, fans were speculating whether or not the album could be played in reverse, to which the West Coast MC confirmed back in August.
Now, he's releasing the reverse LP as an official project, starting with "DUCKWORTH." and ending it with "BLOOD." The album still contains guest features from the likes of Rihanna, Zacari and U2, as well as his hit single "Humble." The song is up for a total of seven Grammy nominations for next year's awards show.
The studio album also incorporates some new album artwork, showcasing the To Pimp a Butterfly entertainer sporting the signature white t-shirt, which reads "DAMN" on it, with the same braided hairstyle from the original cover, but this time Kendrick appears with his mouth open and head up. The original cover art finds Kendrick looking down in a seemingly defeated expression.
Take a listen to Damn. Collectors Edition. below to hear K. Dot's latest work in reverse for a different vibe.
Kendrick Lamar's Damn. Collectors Edition Tracklist
1. "DUCKWORTH."
2. "GOD."
3. "FEAR."
4. "XXX." Featuring U2
5. "LOVE." Featuring Zacari
6. "LUST."
7. "HUMBLE."
8. "PRIDE."
9. "LOYALTY." Featuring Rihanna
10."FEEL."
11. "ELEMENT."
12. "YAH."
13. "DNA."
14. "BLOOD."
See Photos of Kendrick Lamar's Different Looks Over the Years