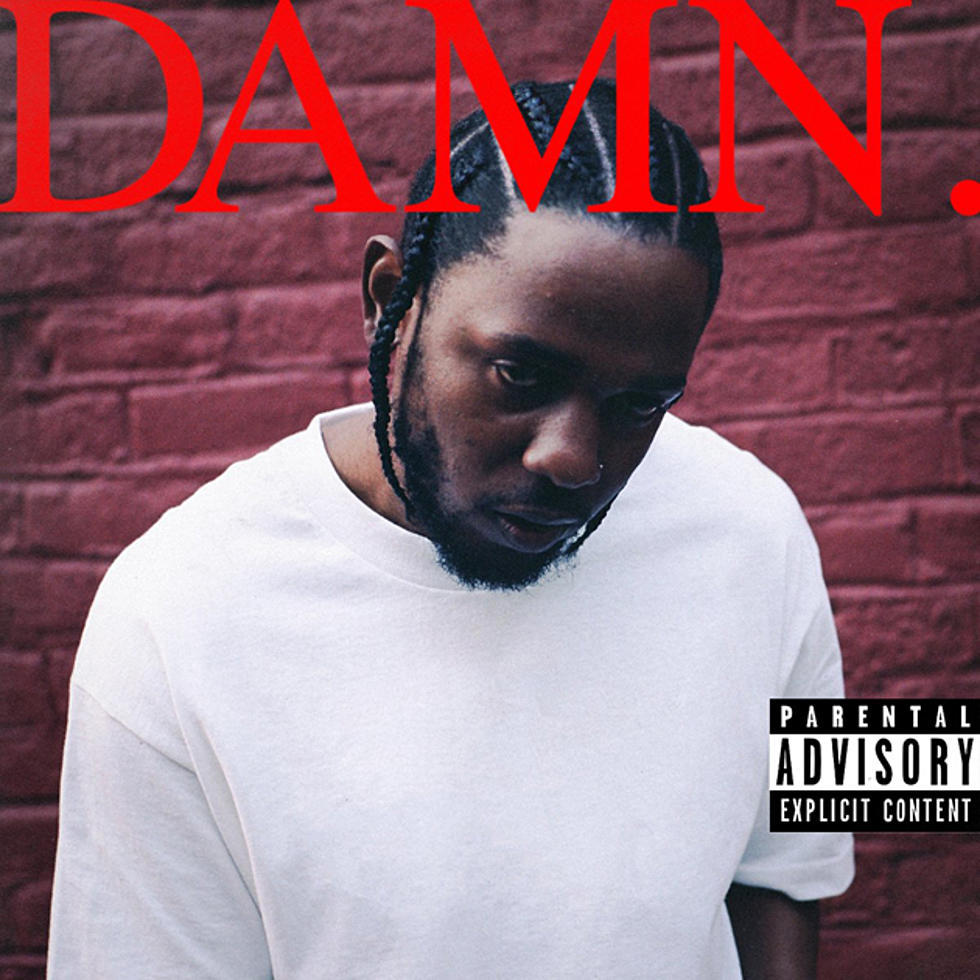 Kendrick Lamar's 'Damn.' Album Sells Over 600,000 Copies First Week
TDE / Interscope Records
The first week numbers for Kendrick Lamar's latest album DAMN. are in, and they're staggering.
Billboard reports the LP sold 603,000 total units in its first week, besting Drake's first-week sales for More Life (505,000) by almost 100k. DAMN.
It's the highest first week of sales for an album since Drake went platinum with Views last year, selling 1.04 million copies in seven days.
DAMN. sold 353,000 traditional album sales first week, and to put it in perspective, that's more copies than Ed Sheeran's new album Divide sold in the same amount of time (322,000). 227,000 of Kendrick's first week sales were streaming equivalent albums, making it the second-largest streaming week for an album, behind only More Life, which debuted with 257,000 SEA.
Overall, it's the third album K. Dot's seen go No. 1 after untitled. unmastered (178,000 first-week sales) and To Pimp a Butterfly (324,000 first-week sales). You'll recall good kid, m.A.A.d. city didn't go No. 1 because Taylor Swift dropped her album the same week.
Congrats to K. Dot, TDE and the rest of their team. They killed this release.
Kendrick Lamar's DAMN. Album Leaks, Twitter Responds