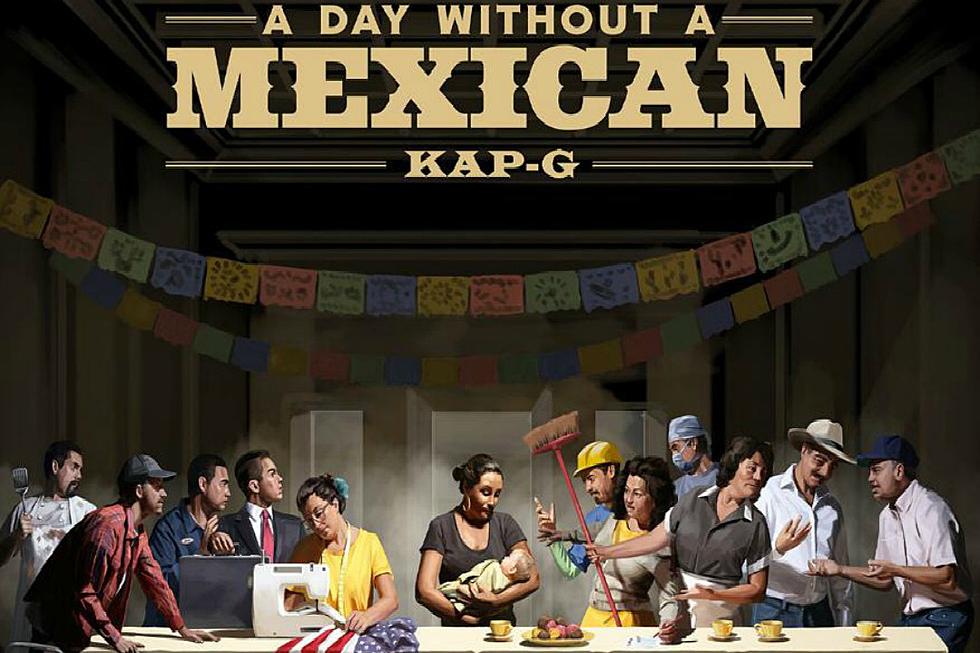 Kap G Calls Out President Trump on New Song "A Day Without a Mexican"
Warner Music Group
Kap G has some words for President Trump, and he lets them loose on his new song. Nearly two months removed from dropping his No Kap project, Kap returns with "A Day Without a Mexican," a Spanglish ode to his Mexican roots that also serves as a way to call out President Trump. He dropped the track earlier today (Nov. 2).
The song, which was produced by veteran beat duo Play-N-Skillz, is a track that fits any situation whether you're out at the club, on the beach or out in the streets protesting and fighting for your right to freedom.
Kap addresses Trump on the chorus for the song."I got a question for the president/We've been working where the hell you been?/Hold up you better think again/what's a day without a Mexican?" Kap croons on the hook for the song.
Speaking with XXL, Kap reflected on his personal connection to the new song. He feels like he's got to represent.
"I don't really hear people who are Hispanic, not just rappers, especially Mexican, though, like, Mexican leaders who got a voice in America,"Kap explains. "I don't really hear them talking about nothing. So, I just feel like it's a responsibility to me to speak up about it. 'Cause, I know there's a little kid out there going through something, even just regular humans, I know it's going to touch them. In that song, I just kinda talk about all the stuff that I've seen growing up and what's going on now. The statements, the disrespect that we get on television, all that. I feel like it's a responsibility."
When asked if Trump and the current political climate inspires him to assume the responsibility to speak up for the Latino community, Kap G doesn't mince words.
"It definitely has something to do with 'ol boy," Kap says. "Stuff that's going on in the office, even his comments, it just raises a conversation that has to be dealt with."
Listen to Kap G's new song "A Day Without a Mexican" below.
See Behind-the-Scenes Photos of Kap G at 2017 XXL Freshman Shoot