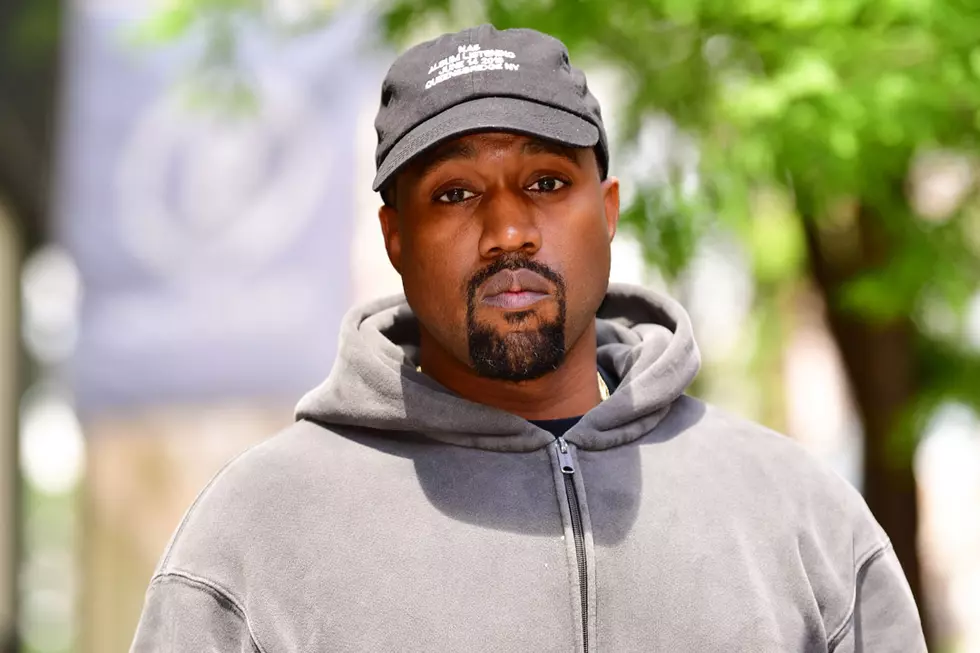 Kanye West "Xtcy": Sex and Drugs Tackled on New Song
James Devaney, GC Images
Just like that, Kanye West hits us over the head with new heat.
On Saturday morning (Aug. 11), 'Ye breaks out the new track, "Xtcy," via veteran producer DJ Clark Kent who shared the track on Twitter during an apparent studio session with West.
"Sitting in the studio with my man @kanyewest and he said.. 'Clark, let that new 'XTCY' joint go!!! So.. ENJOY: NEW KANYE WEST," Kent tweeted along with a link to the song.
The new heat is produced by West and Kent and features a haunting sample looped over minimal instrumentation. Kanye goes off on a rap tangent like only Kanye can, spitting about his wild thoughts on sex and drugs. "You got sick thoughts? I got more of 'em/You got a sister in law you would smash? I got four of them," he unapologetically rhymes on the first verse. "Damn, those is your sisters/You did something unholy to them pictures/Damn, you need to be locked up/Nah, we need a bigger hot tub."
On the chorus, he reveals the track may have been fueled by the song's namesake. "Now let me see you back, back, back, back/Time to get the bag, bag, bag, bag," he raps. "We don't throw stones, we throw stacks/That's why they're going mad, mad, mad, Max/If you don't say your name then I won't ask/She got a smartphone but a dumb ass/I thought of all this on ecstasy."
Listen to Kanye West's new "Xtcy" track below.
See Photos of Kanye West's Different Looks Over the Years