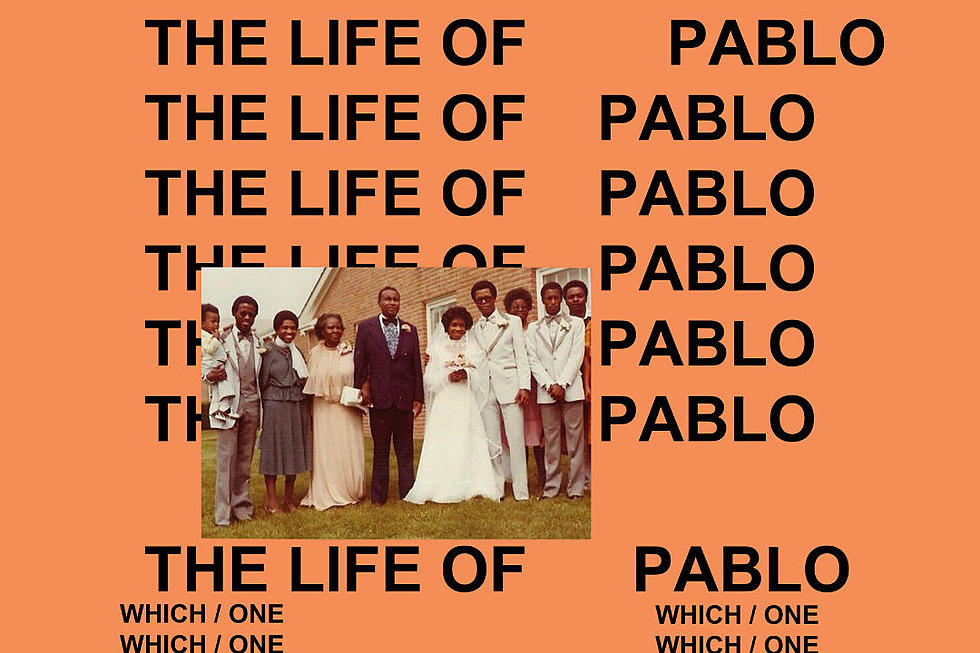 Kanye West Drops 'The Life of Pablo' Album – Today in Hip-Hop
G.O.O.D. Music/Def Jam
On this day, Feb. 14, in hip-hop history...
2016: After leading up to it with numerous album title changes and delays along the way, legendary Chicago rapper and producer, Kanye West, finally releases his seventh solo studio album, The Life of Pablo, on this day in 2016.
Before the projects release, it was clear that Kanye West was at a creative crossroads. 'Ye went on Twitter rants, changed the album title multiple times and let off a bunch of promotional singles like "Facts," "Real Friends," "No More Parties in LA" and "30 Hours" to get fans excited for Yeezy Season for the first time in years. While he was unveiling Yeezy Season 3 at Madison Square Garden during New York Fashion Week in 2016, Kanye previewed his new album for thousands of fashion and music insiders, as well as a select number of lucky fans.
Kanye finally dropped the initial version of the LP at midnight on Feb. 14, following a performance on Saturday Night Live. Executive produced by Kanye himself and co-executive produced by Rick Rubin and Noah Goldstein, The Life of Pablo features writing, production and guest appearances from some of hip-hop's most revered figures, with a heavy creative infusing of eclectic music and vocal samples. Collabs on the album include Rihanna, Desiigner, Kid Cudi, Chance The Rapper and more, and gave way to bangers like "Waves," "FML," and "Fade."
Though some critics thought the album was too long and disorganized, Yeezy fans loved the work regardless, and the mass appeal was undeniable. TLOP peaked at No. 1 the Billboard 200, has been certified platinum and ended up on many of the year's best-of lists.
Referring to The Life of Pablo as living art, Kanye continued to make a number of changes to the album after its release. At the time, Def Jam, 'Ye's label, issued a press release about the edits, saying, "In the months to come, Kanye will release new updates, new versions, and new iterations of the album. An innovative, continuous process, the album will be a living, evolving art project."
Originally slated to be premiered exclusively on the TIDAL platform before being distributed for sale via other outlets like Apple Music, the LP fell victim to rampant bootlegging. As a result, 'Ye made plans to take legal action against Pirate Bay for copyright infringement and loss of earnings. In Ye's unapologetic fashion, he took to social media to tell the world that because of the illegal downloads, he changed his mind about making the project available on other platforms. "My album will never never never be on Apple. And it will never be for sale... You can only get it on Tidal," he tweeted on Feb. 15, 2016.
After that ordeal, the album did in fact end up becoming available on all streaming services, and with that, some people who payed for a Tidal subscription just to get TLOP ended up suing West and the streaming service, claiming they were duped into buying the service by a lie. Nearly three years later, a deal was reached to end the legal battle, with both parties reportedly resolving their differences amicably in January of 2019.
While the rollout for Pablo and Kanye's constant tinkering provided the album with a unconventional narrative, the album's success proved once again that Yeezy's musical output and creative vision is ultimately what matters most.
See Photos of Kanye West's Different Looks Over the Years