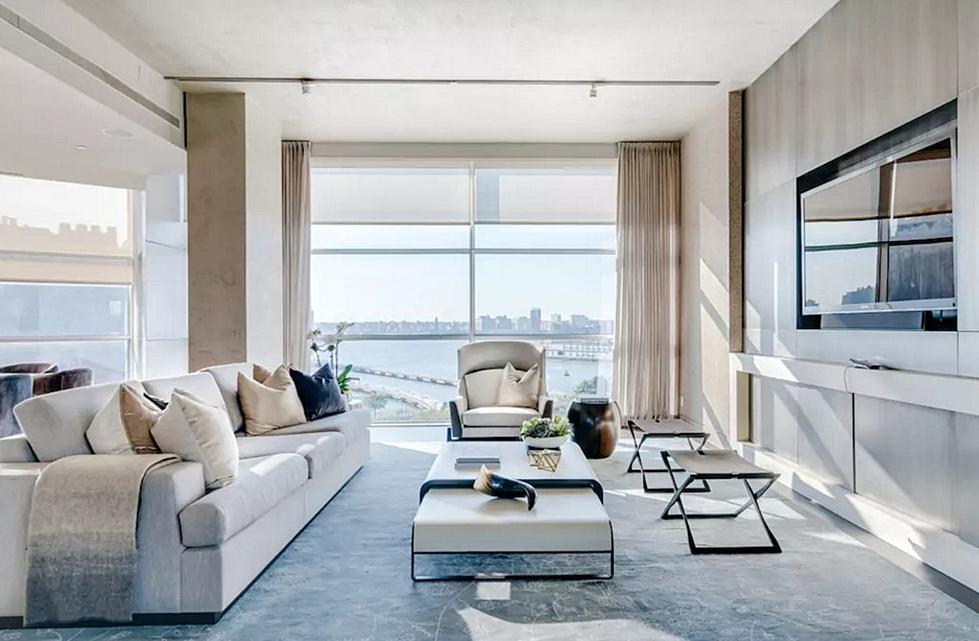 See Kanye West and Kim Kardashian's $25 Million Penthouse
Airbnb
Kanye West and Kim Kardashian are living the good life in New York City. The couple is staying in a $25 million penthouse located in Chelsea courtesy of Airbnb. You can see a few pictures of the lavish residence above.
The power couple ended up at this location as part of a trip to NYC for the 2016 MTV Video Music Awards. The expensive spot would normally run someone $10,000 a night, but Kanye and Kim are enjoying the luxurious home thanks to AirBnB. The two are reportedly going to stay at this house for the next couple of months.
Kanye West and Kim Kardashian's penthouse includes five bedrooms and six baths. It is 7,200 square feet in size with 4,400 of those square feet being outdoor space alone. The spot also has a lawn with a view of the Hudson River.
Yeezy made a big splash at the aforementioned MTV Video Music Awards by debuting a music video for his song "Fade." The video starred Teyana Taylor, who recently spoke about its creation in a new interview. Taylor said she had no idea she'd be donning a cat face going into the shoot.
"He was just like, 'I'm going to put you in this cat face,'" Taylor said. "'It's going to be chic.' At the same time, being an actor, I love doing stuff like that—to be able to get dressed up and get out of my comfort zone."
Taylor stated that she was in makeup and prosthetics for three hours to create the cat face. Obviously it worked for Kanye, as he had everyone talking about the video after its debut.