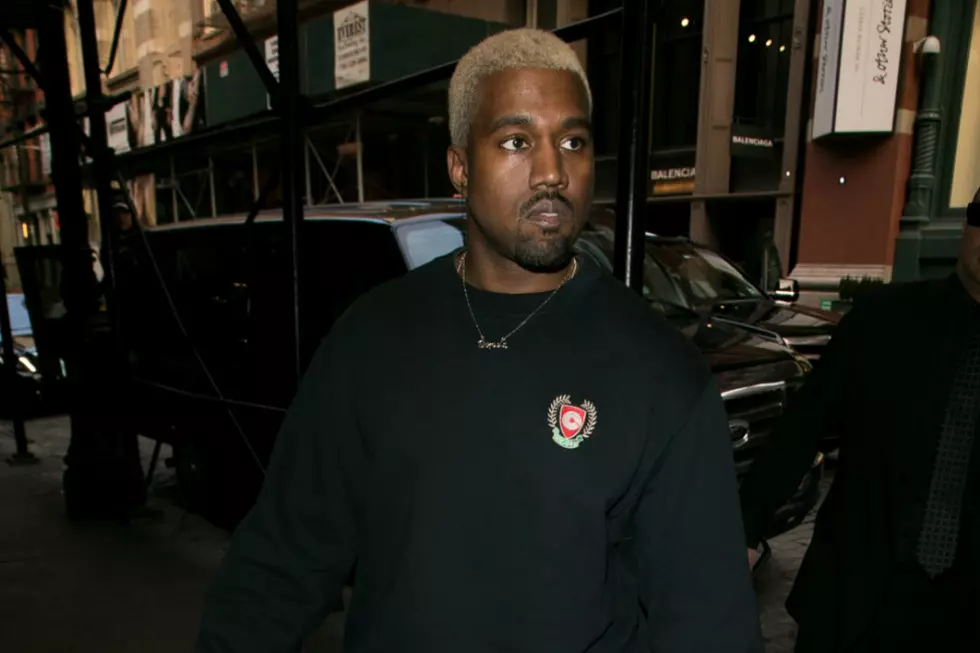 Kanye West Hoax Sparks Rumors of New Album
Marc Piasecki, Getty Images
Is Kanye West planning to drop a new album this Monday? That was the question Yeezy stans were asking yesterday (March 15) after MTV News received a strange package indicating the Chi-Town rapper had something new to unveil.
A package was delivered to MTV News' New York office in the afternoon in plain packaging. Inside the first box, there was another package containing NASA's Jet Propulsion Lab logo, a VHS tape titled "E PLURIBUS UNUM"—which translated from Latin means "one out of many"— along with a small pebble in a case and finally a white-on-white credit card that read "NASA, PROJECT-10, KANYE WEST, 8/10, and 772233688."
MTV staffers shared that they then went on something of an eerie scavenger hunt online and found the website www.772233688.com, a URL that showed nothing but a video of static noise. When they played the VHS tape, they found two hours of static and white noise. The news team traced the mailing address of the package back to Pasadena, Calif. and contacted NASA, who said the mysterious piece of mail wasn't from them. Both Kanye West's camp and Def Jam have denied they sent the package and that a new project was on the way, but that didn't stop Yeezy diehards from fanning the flames of the rumor online well into the night.
Though as of now the package has been deunked as a hoax, that hasn't stopped fans from speculating that Kanye's got something up his sleeve. Taking apart a piece of this package puzzle, fans began to speculate that PROJECT-10 was a code for Kanye's 10th album. If you look at 'Ye's overall discography (counting his Cruel Summer compilation and Watch The Throne collab), this is a plausible guess.
Tracking 'Ye's musical timeline since last year, back in December 2016 following his hospitalization, Kanye hit the studio with Pete Rock. And G.O.O.D Music president Pusha T told 93.9's The Fam in mid-February that 'Ye was definitely working on an album for G.O.O.D. So, Yeezy is definitely up to something this year. Whether it's Turbo Grafx 6 or something else, fans will have to wait and see.
See Photos of Kanye West's Different Looks Over the Years