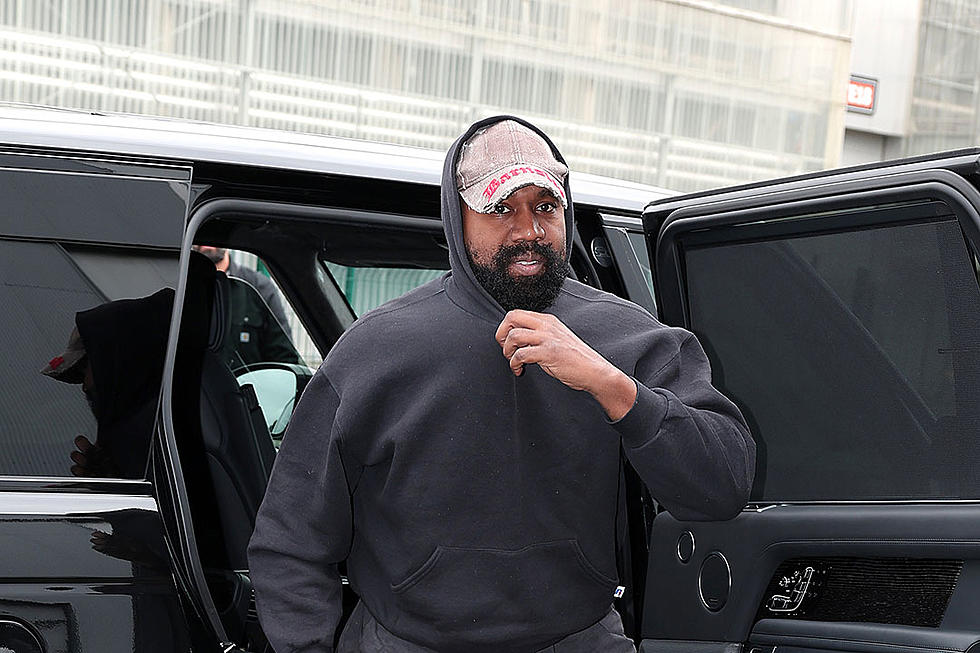 Kanye West Doesn't Like Glass So Donda Academy Skylight Had None, According to New Lawsuit
Jacopo M. Raule/Getty Images For Balenciaga
Kanye West reportedly doesn't like glass, so a Donda Academy skylight had none, according to a new lawsuit made by Isaiah Meadows, a former assistant principal at Donda Academy located in Simi Valley, Calif.
Kanye West Faces Another Donda Academy Lawsuit
According to a report made by NBC News on Thursday (July 6), Meadows filed the lawsuit today in Los Angeles County Superior Court. In the lawsuit, Meadows speaks on one incident in particular where Donda Academy failed to comply with certain safety hazards.
"In the middle of the main classroom, a skylight was left without glass, inevitably allowing rain to fall directly inside, where water would soak into the floor, leading to a moldy smell for the next few days," the lawsuit alleges. "The skylight was intentionally without glass because West expressed that he did not like glass."
Elsewhere in the document, Meadows claims he was suspended and later fired after complaining about the school's conditions. As the lawsuit states, Meadows attempted to bring attention to the "faulty electrical wiring in the school that once started a fire near where students eat."
Meadows also alleges that the Christian school engaged in illegal retaliatory practices for employees who reported safety and health violations. The defendants, in this case, are Yeezy Christian Academy, Donda Academy, Kanye West and school directors Brianne Cambell, Allison Tidwell and Chris Julian, to name a few.
XXL has reached out to Meadows' attorney Ron Zambrano for comment.
Read More: Takeoff's Mom Files Lawsuit Against Venue Where He Was Killed
Kanye West's Donda Academy Faces Lawsuit From Former Teacher, Cecilia Hailey
Meadows isn't the only former Donda Academy employee looking for justice. A former teacher named Cecilia Hailey is suing the school for allegedly firing her in March for reporting the academy's unethical conditions.
"As an educator with over twenty-five years of experience and having served as the dean of two colleges, Hailey detected multiple health and safety violations, as well as unlawful educational practices at Donda Academy," the lawsuit reports.
Hailey also claims that Donda Academy does not offer students basic resources like chairs, for instance.
See 44 of the Longest Prison Bids in Hip-Hop History
C-Murder, Max B, B.G. and more.