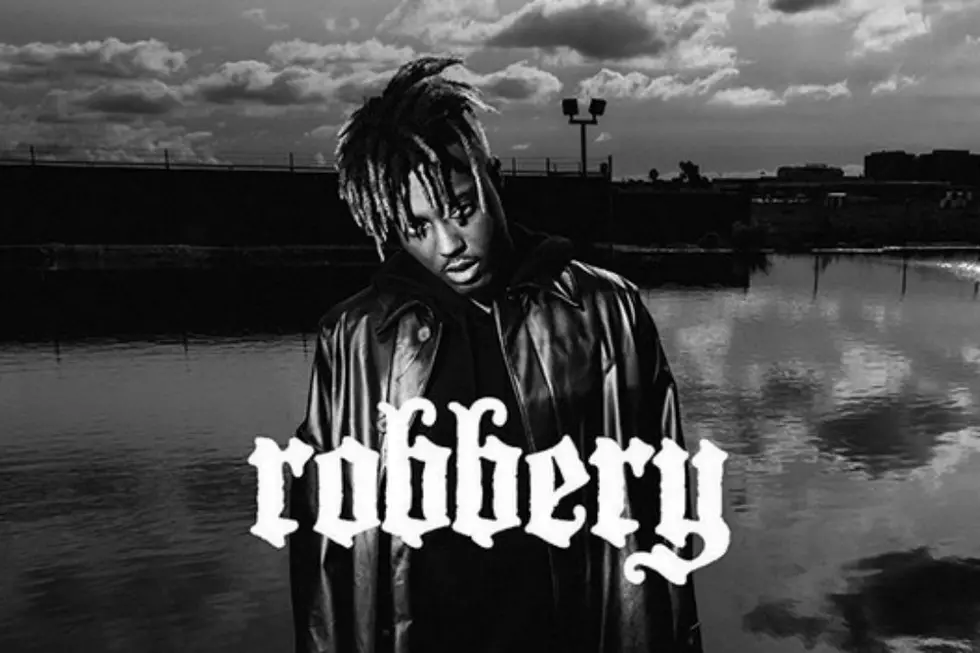 Juice Wrld "Robbery": Listen to Heartfelt New Song
Grade A Productions / Interscope
Juice Wrld's sophomore album, A Deathrace for Love, will be arriving next month, and today, the Chicago rapper has dropped off its first single. Produced by Nick Mira, "Robbery" is a heartfelt track about a love that has left Juice broken and confused.
"She told me put my heart in the bag/And nobody gets hurt/Now I'm running from her love, I'm not fast," he croons on the hook. "So I'm making it worse/Now I'm digging up a grave for my past/I'm a whole different person/It's a gift and a curse/But I cannot reverse it!"
"I'm losing my mind and I'm loving every minute of it just in time for the drop of the album... MARCH 8th... A DEATHRACE FOR LOVE ☠️☠️☠️☠️☠️☠️☠️☠️☠️☠️," the rapper tweeted. "March is the month I pick the WRLD up and turn it upside down ☠️."
"He played me his album and I'm a fan," Makonnen told XXL recently about A Deathrace for Love. "I definitely think that he is leading the proper way in music and in expression for the kids his age and beyond."
Listen to Juice Wrld's "Robbery" below.
See 16 Hip-Hop Albums With the Shortest Rollouts Over the Years