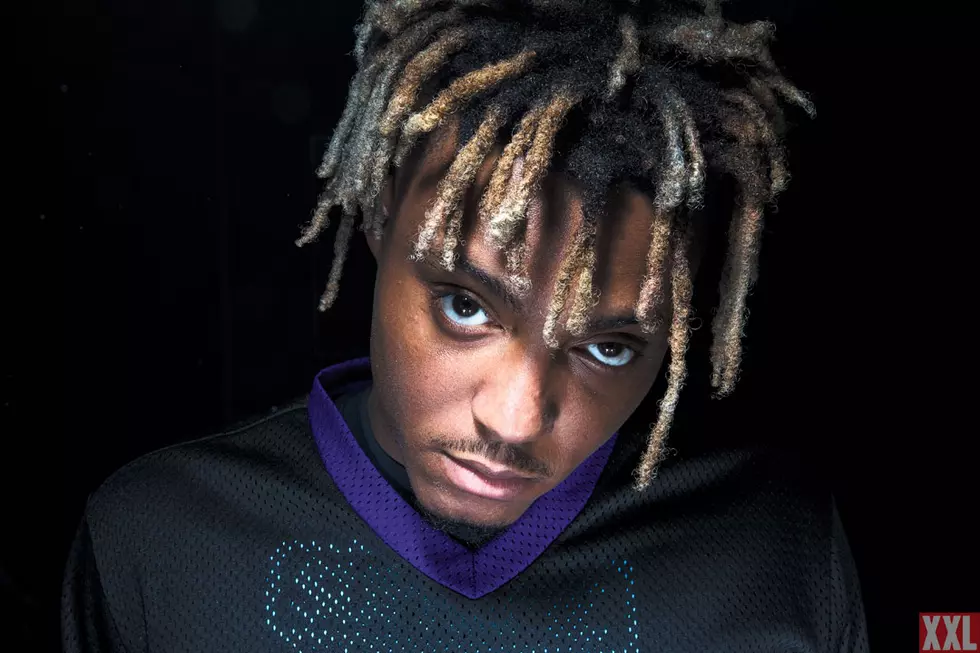 Juice Wrld Shares Release Date for New Album
Akira Ruiz for XXL
Juice Wrld new album gets an official release date. Last night (Feb. 7), the Chicago rapper hit up his Twitter timeline to share the date with his fans.
"I'm losing my mind and I'm loving every minute of it just in time for the drop of the album... MARCH 8th... A DEATHRACE FOR LOVE ☠️☠️☠️☠️☠️☠️☠️☠️☠️☠️," Juice Wrld tweeted. "March is the month I pick the WRLD up and turn it upside down ☠️."
Earlier this month, Juice Wrld used his Instagram story to confirm that the follow-up to his debut LP Goodbye & Good Riddance was finished.  He also mentioned 999 Til Infinity as a potential title. There aren't many details about his sophomore LP, but according to ILoveMakonnen the album sounds unbelievable.
"He played me his album and I'm a fan," Makonnen told XXL after his recent studio session with Juice. "I definitely think that he is leading the proper way in music and in expression for the kids his age and beyond."
Although Makonnen doesn't confirm whether he collaborated with Juice on the album, Juice's other pal Ski Mask The Slump God could possibly make an appearance. The two rappers showcased their chemistry when  Ski Mask dropped off their first collab "Nuketown" on his Stokeley album. Soon after, Ski native confirmed plans to drop their joint project in 2019, which means they could've collaborated on a song for Juice's upcoming solo LP as well.
Check out Juice Wrld's tweets about his new album dropping Mar. 8 below.
See 20 of Your Favorite Rappers Naming Their Favorite Rappers