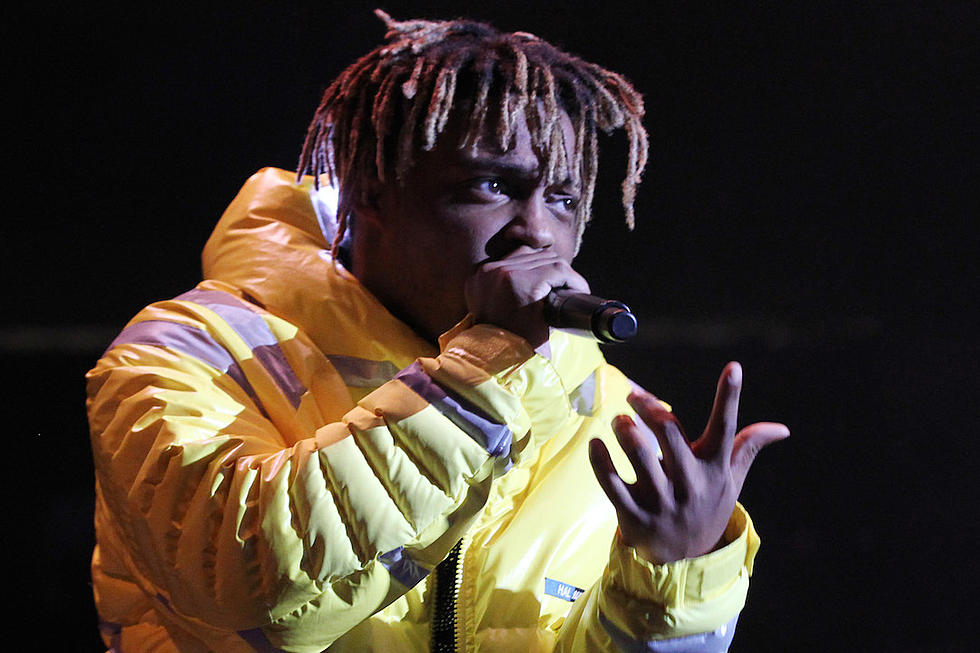 Juice Wrld Quits Codeine, Apologizes for Scaring Girlfriend
Bennett Raglin, Getty Images
Last night (July 8), the Chicago rapper, who just dropped his song "Run" over the weekend, hit up his Twitter timeline to proclaim that he's officially quitting drugs like codeine.
"Ima leave that shit alone 4 good watch me.. I'm done w it," Juice tweets. "I got work to do, a lot 😕."
After his girlfriend Ally agreed with his first tweet, Juice assures her and the rest of his fans that he's done with it all. He admits that he struggles with addiction and he also apologizes to Ally for scaring her with his behavior.
"Bae I'm sorry I be tweaking, you've put up with more than ppl know I know I be scaring you, fuck Codeine I'm done. I love you and im letting it be known publicly that ain't shit fucking up the real love I found. Learn from this everyone. Addiction kills all but you can overcome," Juice writes.
His willingness to finally quit the hallucinogen comes nearly two weeks after Juice confirmed that he's working on his next album. Last month, the "Lucid Dreams" rapper declared that he's working on the follow-up to Death Race for Love.
"Working on album so yeah, I'm in a good head space rn prolly the best headspace I been on in a minute.." Juice tweeted on June 24. "Things are coming together not just music but life in general I'm beyond blessed..got a nice place to live, a caring beautiful gf, and stability. Thank God for all this."
See Juice Wrld's revelatory tweets for yourself below.
See 33 Rappers With Wild Neck Tattoos