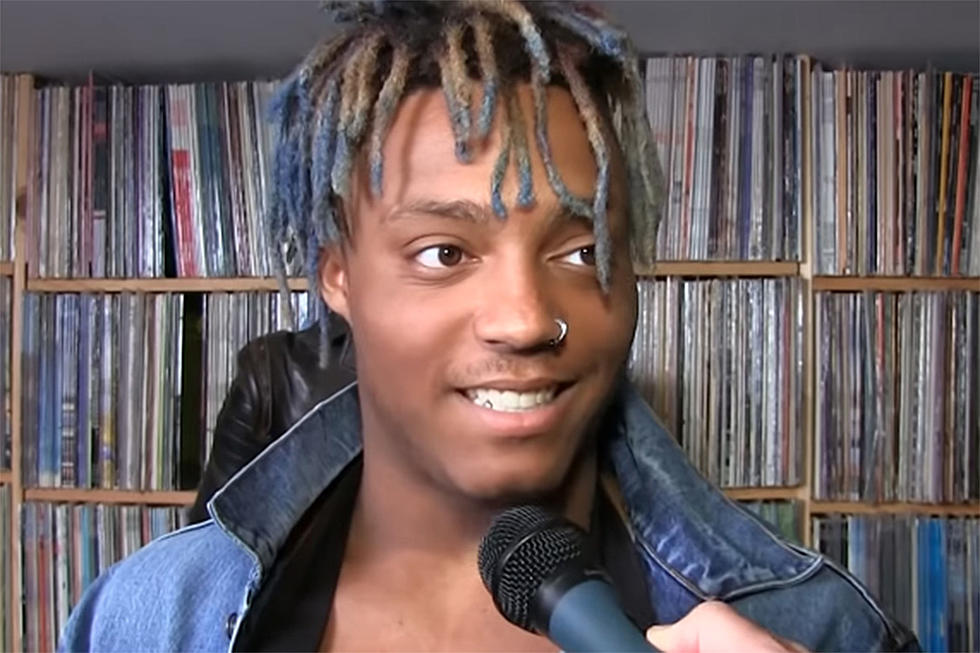 Juice Wrld Used to Freestyle on His High School Radio Station
NardwuarServiette via YouTube
During the nearly 20-minute-long conversation, published on Monday (June 11), the "Lucid Dreams" rapper is interviewed in the most Nardwuar way possible as the host questions the rapper about his love for Billy Idol, Transformers and Kanye West's production.
But, perhaps the most interesting detail in the entire exchange is how Juice Wrld's rap career came to be. "So, my school had a radio show and when I first decided to become a rapper I was on there and I would like, freestyle," Juice explains.
"It was ran by homie Jalen, who was another artist at my school," he continues. "And, he just kind of created a platform for me to like freestyle. Just to get it out a little bit. Shout-out to Jalen he's in the military now."
"How do you know this, bro?" he later questions Nardwuar who recites his prepubescent rhymes to a tee.
Since his days as a freshman in high school, Juice has made quite the name for himself. Back in March, the rapper inked a rumored $3 million dollar deal with Interscope Records and dropped off his debut project Goodbye & Good Riddance late last month. So, it's safe to say 13-year-old Juice would be very proud of how far his rap career has ascended.
Check out Juice Wrld's interview with Nardwuar below and get into the story of how his rap career came to be at the 3:36 mark.
See New Music Releases for June 2018