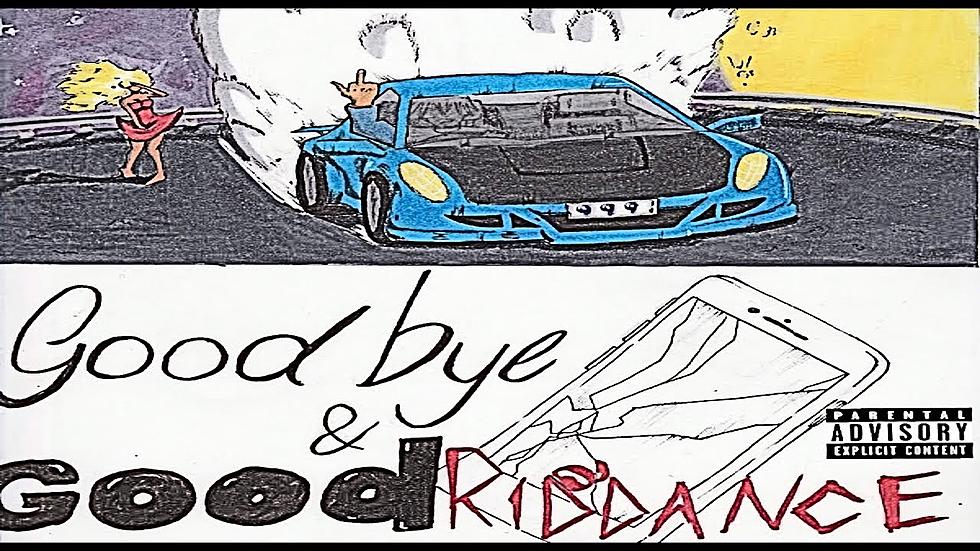 Listen to Juice Wrld's New Project 'Goodbye & Good Riddance'
Interscope Records
Two months after signing a rumored $3 million deal with Interscope, Juice Wrld has shared his major label debut, Goodbye & Good Riddance.
The project, released on May 20, features 16 new tracks by the Chicago teen, who doubles down on his trademark flair for melodrama and melody. Juice's lead singles, "All Girls Are the Same" and "Lucid Dreams," capture the his general appeal: confessions of depression, inspired by failed romance, delivered in the form of endless hooks, usually propelled by looped guitar riffs and hi-hats.
In a sign that Juice may drive the industry's emo rap push, both of his singles debuted last week on the Billboard Hot 100—"All Girls Are the Same" at No. 74 and "Lucid Dreams" at No 92. The rapper dropped a Cole Bennett-directed video for the former in February, and reunited with Bennett for a "Lucid Dreams" video released earlier this month. He was also spotted earlier this year on a yet-to-be-released track previewed by Madeintyo.
After announcing his deal with Interscope in March, Juice wrote on Instagram, "Y'all see how good God is 999 Till I die bitch I'm blessed to have a winning team around me too @nolimit_gmoney 2018 I'm taking over the world." With his music climbing the charts, the prediction may come true.
Listen to Juice Wrld's Goodbye & Good Riddance, check out the project's tracklist and watch the "Lucid Dreams" video below.
Juice Wrld Goodbye & Good Riddance Tracklist
1. "Intro"
2. "All Girls Are The Same"
3. "Lucid Dreams"
4. "Lean With Me"
5. "Wasted"
6. "I'm Still"
7. "Betrayal (skit)"
8. "Candles"
9. "Scared to Love"
10. "Used To"
11. "Karma (skit)"
12. "Hurt Me"
13. "Black & White"
14. "Long Gone"
15. "End of Road"
16. "I'll Be Fine"
See 33 Rappers With Wild Neck Tattoos