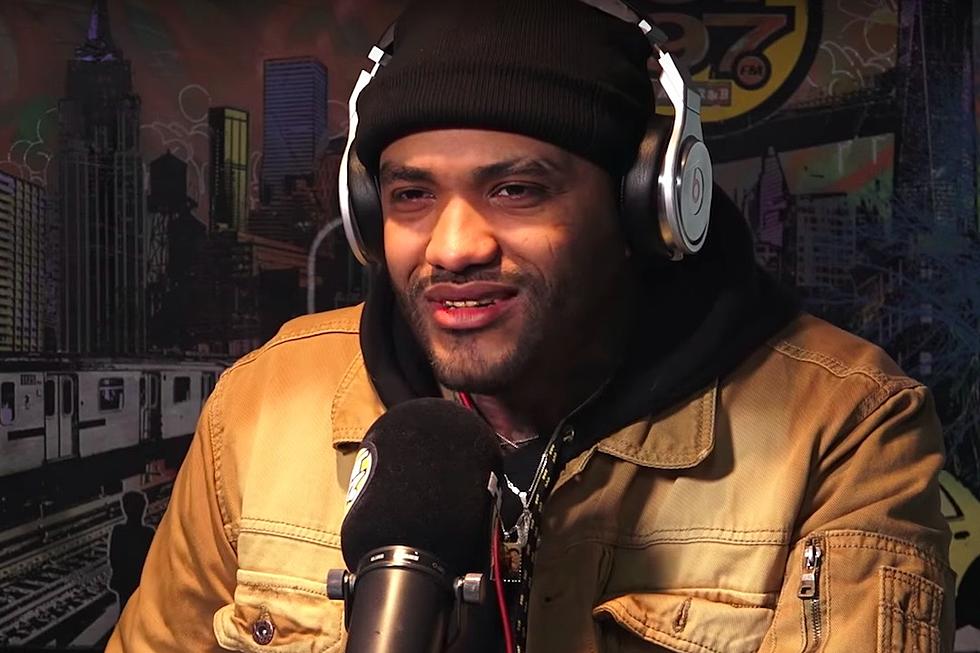 Joyner Lucas Calls Out Future and Lil Wayne for Promoting Drug Use
Hot 97 via YouTube
Joyner Lucas has become the talk of the rap community in the last week following the release of his controversial "I'm Not Racist" music video. The Worcester, Mass. native stops by Hot 97 to discuss the new set of visuals, which tackle race relations, but he also dives into artists promoting drug use in their music.
Around the 12:15-mark, Joyner says that even if he is a fan of the artist's music—he reaffirms he likes songs from Pump, Hendrix and Weezy—he doesn't support anyone who promotes drug use.
"I've never been into artists promoting drugs," he explains. "When you say those things, you telling the listener to go do the shit. At the end of the day, I don't promote any artist, I don't care who the fuck...Wayne...it don't matter who you are. Anytime I hear an artist promoting drugs...even Future with 'Percocet, molly, Percocet,' I don't like that shit."
Joyner even admits that he's worked with artists who have promoted drug use on their collaboration tracks. As a result, the rapper has removed himself off the record altogether.
At the beginning of the conversation, the 29-year-old MC also breaks down his "I'm Not Racist" video, which features a White man confronting race relations with a Black man before they hug it out at the end. Although the visuals send a powerful message, many have been critical of Lucas' new creative piece and expressing their negative thoughts regarding the Black man's verse.
Ebro asks Joyner what he thinks of the critics who believe that the Black man didn't address everything he needed to as far as the struggles of the Black community.
"I can't make everybody happy," Joyner responds. "That was calculated as well. There would've been no resolution if I would've went as hard with the black cat as the white man. I didn't want to do that because I wanted to create a resolution, so I let this white man speak. I let him do his thing, but if I would've just straight up bashed the shit out of him like people wanted me to, then I feel like I would've been adding to the problem."
Watch Joyner Lucas' interview with the Hot 97 crew in the video below.
See New Music Releases for December 2017