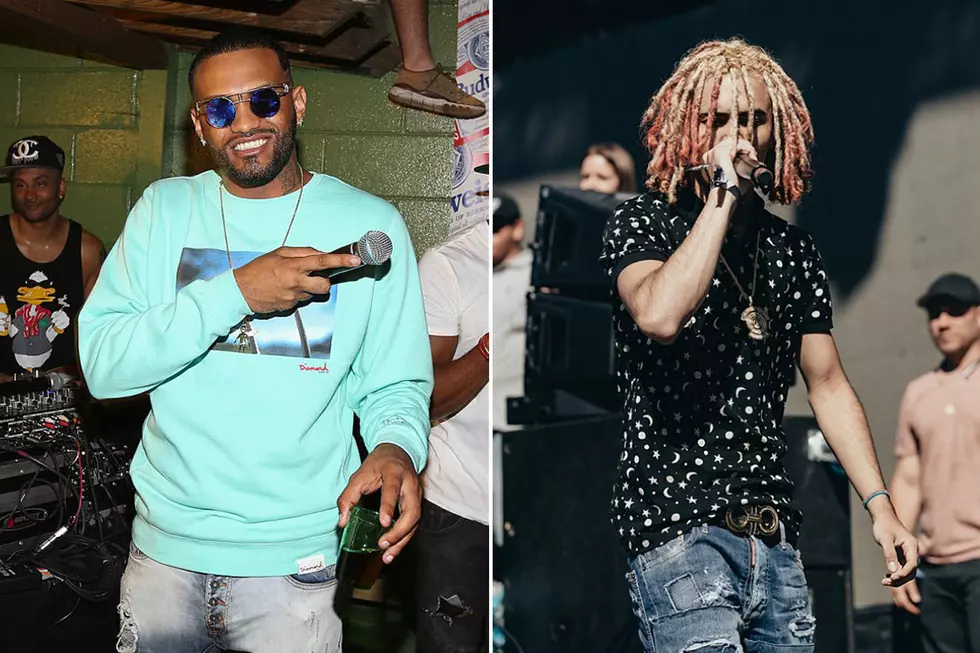 Joyner Lucas Disses Lil Pump on "Gucci Gang (Remix)"
Jerritt Clark, Getty Images / @theinfamousjc
After taking the internet by storm with his "I'm Not Racist" video, Joyner Lucas is back with a new song, this time coming for pill-popping rappers.
Rapping over Lil Pump's "Gucci Gang" beat, Lucas doesn't show props to the Florida rapper, instead opting for a diss where he spits, "What's a Lil Pump to a rocket flame, yeah/Turn your pink dreads into pocket change."
Elsewhere in the song, Lucas calls out pill-popping rappers, spiting, "All you new rappers don't be talking about shit except doing drugs/Wonder how you got a name/Sippin' lean, takin' E, Percocets, purple drink, Xanax, everything sound the same, fuck/Bunch of drug addicts in the house of pain, woo/Hope you niggas suffer till you pop a vein, yeah."
The "Gucci Gang (Remix)" is not Lucas' first time remixing other artist's tracks, and the rapper said he has no plans to stop. "Atlantic told me that my flow 100 but my album ain't coming 'less I got a fucking single/Well, I don't give a fuck about no hit record/I'mma just remix ya shit and get big off it/I'mma just murder every fucking beat while I'm dreaming/Get paid in my motherfucking sleep, got damn," he raps on his latest track.
Listen to Joyner Lucas' "Gucci Gang (Remix)" below.
See New Music Releases for December