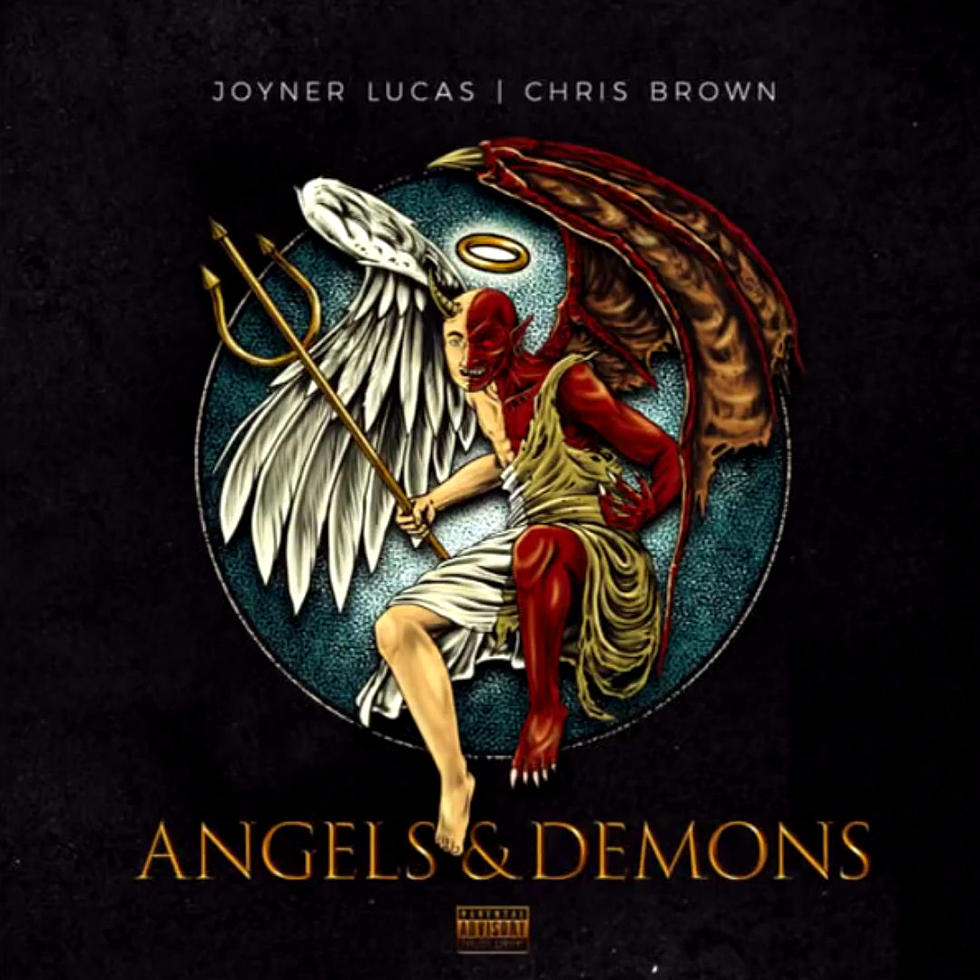 Joyner Lucas and Chris Brown Spit Rapid-Fire Bars on New Track "Stranger Things"
Atlantic
After teasing new music last month, Joyner Lucas and Chris Brown make it official by dropping the new track, "Stranger Things," and announcing the upcoming joint project, Angels & Demons, today (Feb. 25).
Lucas told us this was coming. "You ever heard Michael Jackson rap?" he wrote on Twitter in January. "Lol well Me and @chrisbrown got a lot of heat in the oven. No bullshit tho,, breezy mite be my new favorite rapper. 😎 you'll see."
Now we get to hear the first fruits of their labor on the new banger. Produced by Jordon Manswell and Ye Ali, the beatmakers deploy a loop from the theme music of the popular Netflix series of the same name. Joyner and Breezy go from zero to 100 real quick, spitting rapid-fire flows over the pounding soundscape. CB shows off his improved bars on the first verse.
"Bottles and a bucket full of ice (yeah)/Better make room, vroom hear the lambo (celebrate)," he spits. "Bitch better believe that I'ma sniper (yeah)/You know I'm about to take you from your man tho (so celebrate)/Pop up with the chopper and artificial niggas acting like bitches done started up a epidemic/It don't make a difference, nigga we winning,I'm plenty grinning/A hundred million platinum fucking you ain't got to listen."
Never to be outdone, JL takes up the rear spitting, "It's a matter of time 'fore I lose it/And strategize with the movement/Walk in the trap like a boss, ooh/Hoe, you know I'm dripping with the sauce, ooh."
The video for the song finds Joyner and Breezy working for a pest control company. But, instead of ridding the city of vermin, the duo turn their work van into a party bus.
Joyner's stock has been on the rise, following the release of his latest album, 508-507-2209 and follow-up freestyles. No official release date has been given for the Angels & Demons project.
Check out Joyner Lucas and Chris Brown's new song below.
Check Out the 2018 Hip-Hop Music Festivals You Need to See