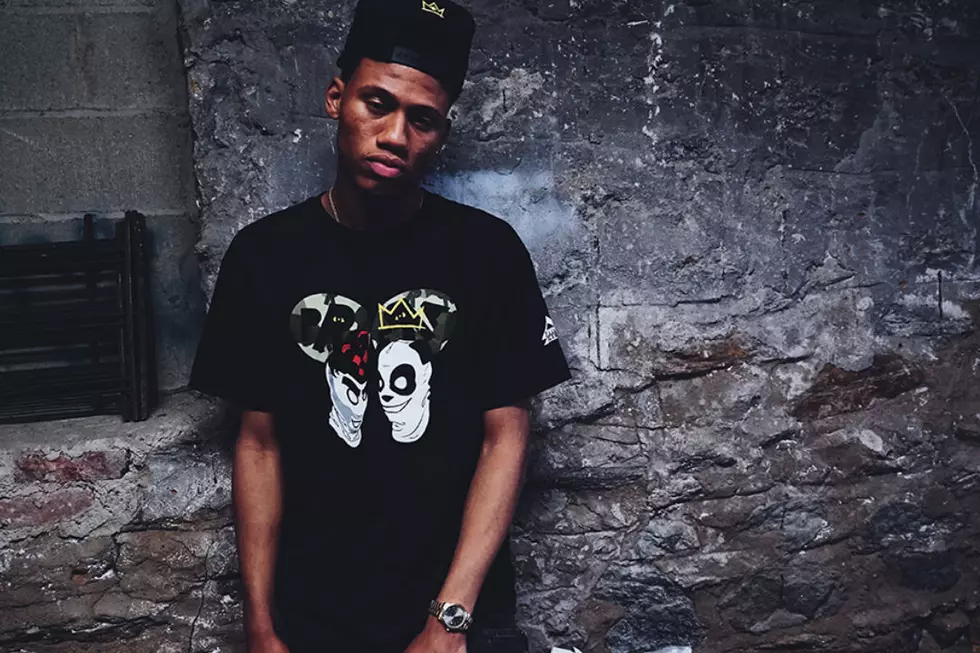 Joey Badass Releases New Merchandise Collection
Pro Era
After surprising fans this past weekend at the Sweet Chick Block Party in Brooklyn, Pro Era rapper and BK native Joey Bada$$ is back with his latest merch collection for summer of 2016. With the focus of this collection paying homage to Joey Bada$$ and Capital STEEZ's 2012 underground hit, "Survival Tactics," the capsule will offer a wide range of garments and accessories.
Joey's 2016 "Survival Tactics" merch won't be releasing like your typical merch gear instead it will be launched on a weekly basis with a new piece dropping every Tuesday in the month of June all the way to July 7, which is the date of the second annual STEEZ day festival. Bada$$ latest collection will include two "Surv Tax" classic tees in black and white, a Pro Era "Surv Tax" ski-mask snapback, two black and white photo tees and another set of "Survival Tactics" snapbacks.
As of right now, Pro Era fans can head over to the online Pro Era online shop and get their hands on the classic logo tee and ski-mask snapback with the prices ranging from $40 to $50. Keep it locked with XXL for the rest of the Pro Era "Survival Tactics" collection.
The Top 5 Sneakers Coming Out This Weekend Including Adidas Yeezy Boost 750, Air Jordan 9 Retro Low and More