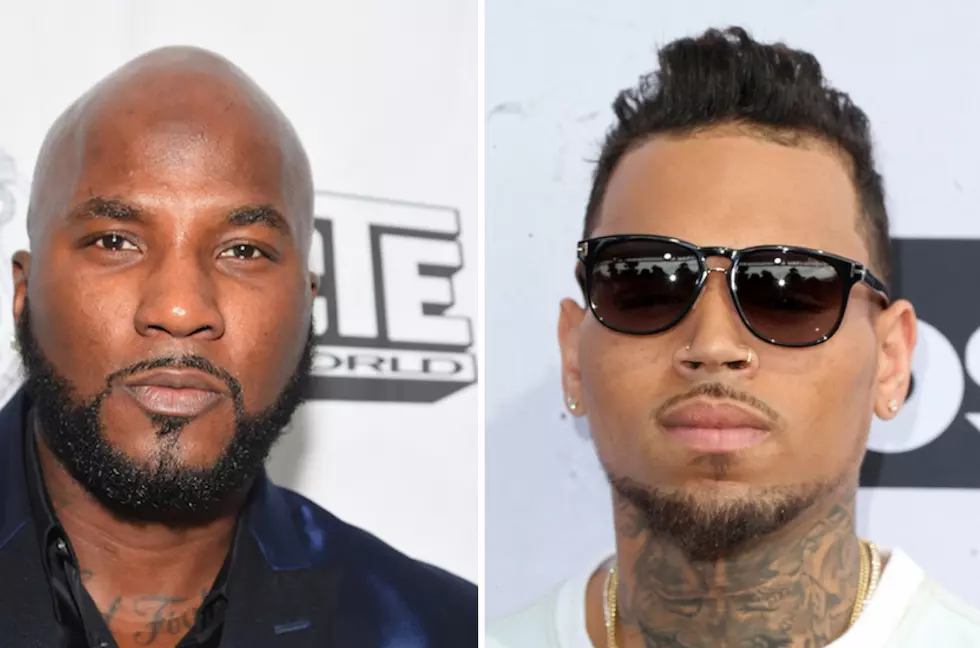 Jeezy Calls on Chris Brown for New Song "Pretty Diamonds"
Michael Loccisano, Frederick M. Brown, Getty Images (2)
Fresh off of the release of his new album, Trap or Die 3, Jeezy delivers the Chris Brown assisted club banger "Pretty Diamonds." The song appears on the Snowman's ninth album (including his two pre-deal independent releases)  and features production from D. Rich.
On the song, Jeezy raps about his infatuation with beautiful independent women, all the while giving Boosie a nod."She got the type charisma, make the hardest nigga shy," spits Jeezy. "I said she got the type charisma, make the lamest nigga try/And you know she independent just like that Boosie song." Chris Brown lends Jeezy help on the hook and seemingly throws Karrueche some subliminals on the last verse. "I know I threw this shit in your face/I was rippin' and runnin' them streets, I was havin' them babies," sings Breezy.
The first weeks sales for Trap or Die 3 are looking solid for Jizzle. According to Hits Daily Double, TD3 is expected to rake in 67-72k units with 55-60k in pure sales.
20 Albums Turning 10 in 2016