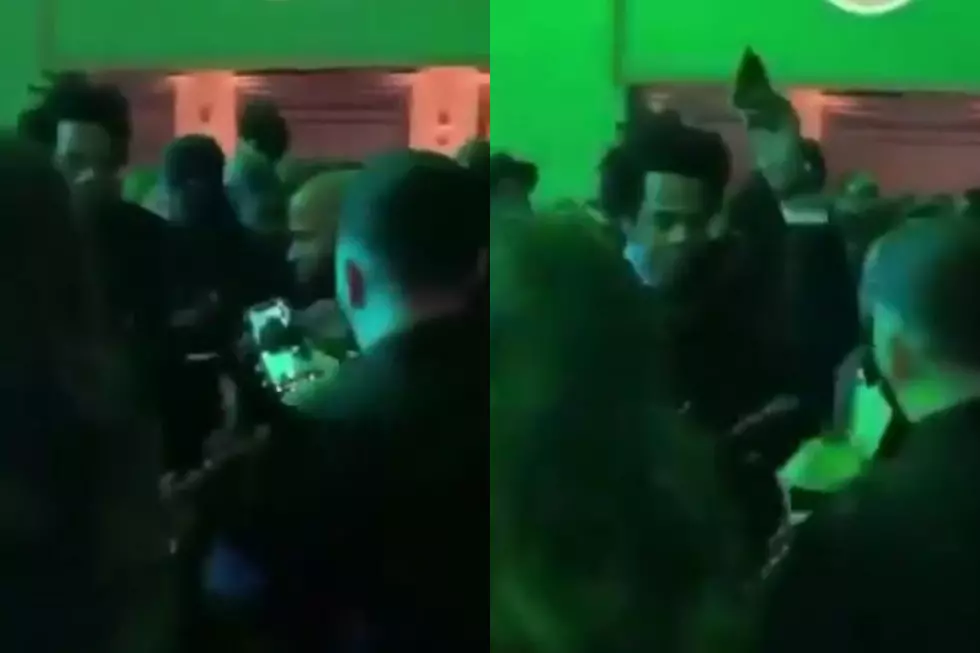 Jay-Z Takes Phone Out of Man's Hand for Trying to Record Around Him and Beyonce: Watch
In The Spotlight via YouTube
On Saturday night (Dec. 14), Jay-Z, Beyonce and a slew of other esteemed celebrities congregated to celebrate Diddy's 50th birthday party at the Bad Boy founder's Holmby Hills mansion in Los Angeles. During the star-studded shindig, Beyonce hit the dance floor with Saweetie and others when a man attempted to record the moment with his phone. Before the man could aim his camera at the famed singer, Hov abruptly ended the man's mission by grabbing the phone out of the man's hands.
Hov appears to tell the man to back off, but the camera pans away before we can see the end of their conversation. In another angle caught on video, the unidentified man had appeared to be in the background as Hov and Bey met with Saweetie and Quavo.
Although the cameras were out and about throughout Sean Combs' birthday festivities, Jay-Z has never been one to allow strangers to record him or his family. The billionaire has always tried to live a private life despite The Carters' lengthy, respective careers in the spotlight.
Before Hov had to regulate at Diddy's party, the Watch the Throne rapper reunited with his old friend Kanye West. Jay and 'Ye were seen dapping each other up with huge smiles on their faces. They later posed for photos and were seen briefly chopping it up.
Read 10 Wild Stories That Took Place During Hip-Hop Tours