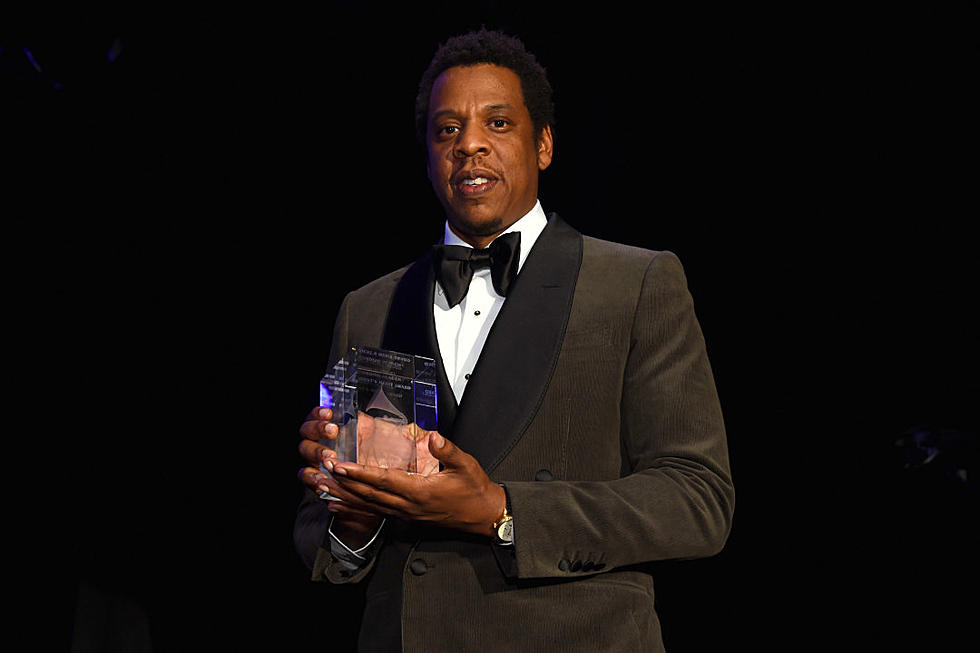 Jay-Z Honored as Industry Icon, Alicia Keys Performs Tribute to Rapper at Clive Davis' 2018 Pre-Grammy Gala
Michael Kovac, Getty Images
The 2018 Grammy Awards go down tonight (Jan. 28), but there have already been plenty of pre-Grammy shindigs taking place in New York City. Clive Davis and the Recording Academy's pre-Grammy gala popped off last night (Jan. 27), and featured JAY-Z being honored as an industry icon, and a tribute performance for the rapper by Alicia Keys.
Jay was a Salute to Industry Icons honoree and received the President's Merit Award, with wife Beyoncé in attendance. "We can pretend that we don't care, but we really care, 'cause we seen the most incredible artists stand on those stages and we aspire to be that," Jigga said while accepting his award. "So I was like, I have to be here. That is the idea for us to all get involved and to push this thing further. For the people that come before us, it's our duty. It's our duty to make sure that, you know, not only are we making the greatest art, that we upholding and supporting the things that's super real. I'm super humble, and I'm super appreciative of the Academy and everybody here tonight."
As a tribute, Alicia Keys performed several of Hov's tracks including their duet, "Empire State of Mind," as well as "Can't Knock the Hustle," "Hard Knock Life (Ghetto Anthem)," "Feelin It," "Dead Presidents II" and more. Keys did so while perched behind her piano,  enthusiastically tickling out the instrumentals on the ivories.
Jay is up for multiple awards at the 2018 Grammys including Album of the Year and Song of the Year.
See Photos of JAY-Z, Alicia Keys and More at Clive Davis' 2018 Pre-Grammy Gala