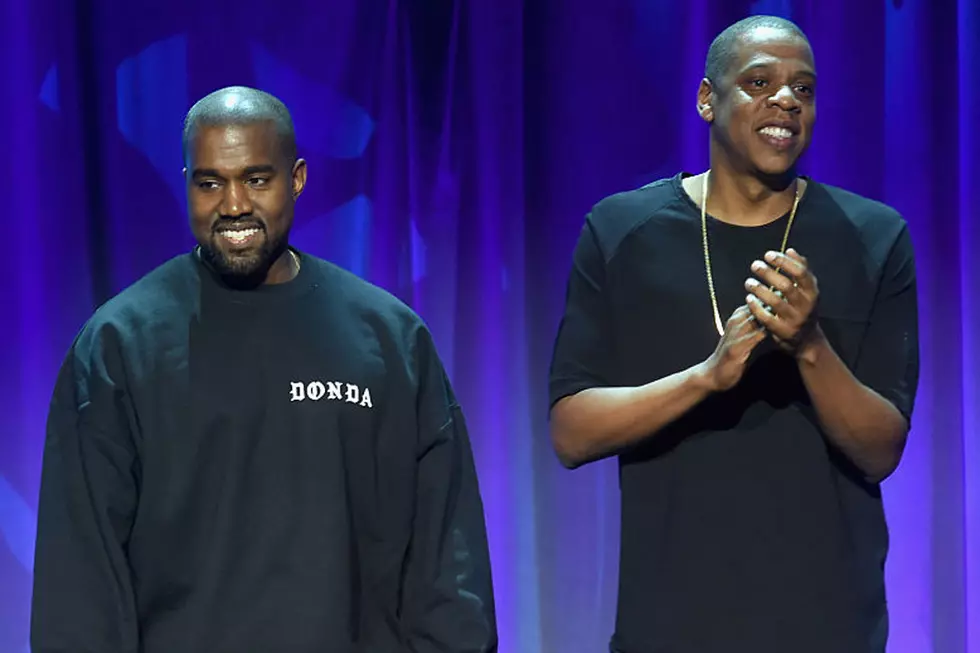 Jay-Z Shoots Down Claims He Dissed Kanye West on Meek Mill's "What's Free"
Jamie McCarthy, Getty Images
Jay-Z hasn't logged on Twitter in over a year but felt compelled to clear the air on Friday (Nov. 30) after speculation grew that his collaboration on Meek Mill's Championships album with Rick Ross included a diss aimed at Kanye West.
The line in question goes, "No red hat, don't Michael and Prince me and Ye / They separate you when you got Michael and Prince's DNA, uh." Enough people have interpreted the line as showcasing more tension between Jay-Z and West that Hov decided to clear the air, once and for all.
"The line clearly meant don't pit me against my brothers no matter what our differences are (red hat)," he wrote on Twitter. "Now go pick up Meek album . Drake and Meek on there together ."
In addition to making reference to the late Michael Jackson and Prince, Jay-Z also uses the Drake and Meek collaboration, "Going Bad," to further reinforce his point calling for unity. The Toronto and Philadelphia rappers made amends back in September when Drake brought out Meek during a Boston stop on his tour.
Naturally, the fact that Jay-Z responded on Twitter is already dominating social media, with thousands weighing in on the matter. Take a look at Jay-Z's tweet below.
See Photos of Jay-Z's Different Looks Over the Years