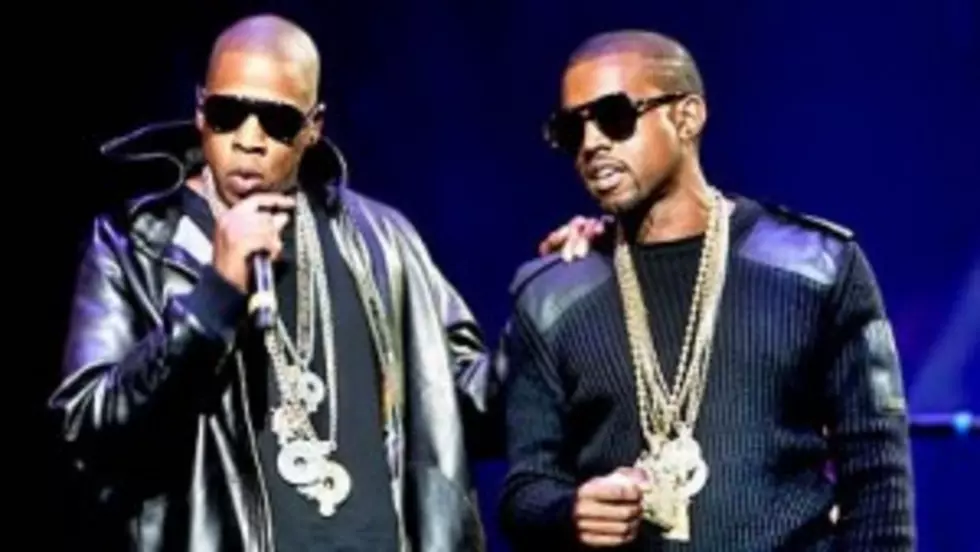 Jay-Z and Kanye West's "Niggas In Paris" Video to Debut Today
Jay-Z and Kanye West will finally be releasing a video for arguably their biggest Watch The Throne single, "Niggas In Paris." The track, which has been rapidly climbing the charts since late last year—it has peaked at No. 1 on both the Rap Songs and R&B/Hip-Hop Songs charts on Billboard, and has cracked the top five on the Hot 100—will have its video component debut today, Thursday, February 9. The visuals, which are set to drop at 12:05 p.m. on MTV.com, will feature footage from the duo's Los Angeles stop on their Watch the Throne Tour from this winter, according to MTV.
During XXL's 2011 year-end recap, "Niggas In Paris" was ranked as the top song, while the Hit-Boy crafted production was ranked as the top beat of the year.
"['Niggas In Paris'] was a joint that I did at the crib" Hit-Boy told XXLMag.com in August. "They were in Paris, and I didn't get to actually attend those sessions out there, but I just got a hit-up on e-mail saying, 'Yo, we need the files to this beat,' and it turned out to be 'Niggas in Paris.' [It] is just a high-energy record. It's gonna be played in the club, I feel. It's something that can be played on the radio. It's one of those joints that get you out your seat for sure. It's about ballin' man! It's like real stunt-tastic. Every time I hear those dudes rap on my beats, I'm still in awe. I'm a fan. These are really two dudes that I looked up to the most out of any artist, pretty much. It's just surreal."
Surprisingly, with all the success of Hov and Yeezy's collaborative album and a number of its songs garnering radio and club play, the heavyweights have only dropped visuals for one song, their lead single, "Otis."'
Check back to XXLMag.com later today to see the new "Niggas In Paris" video. —Adam Fleischer