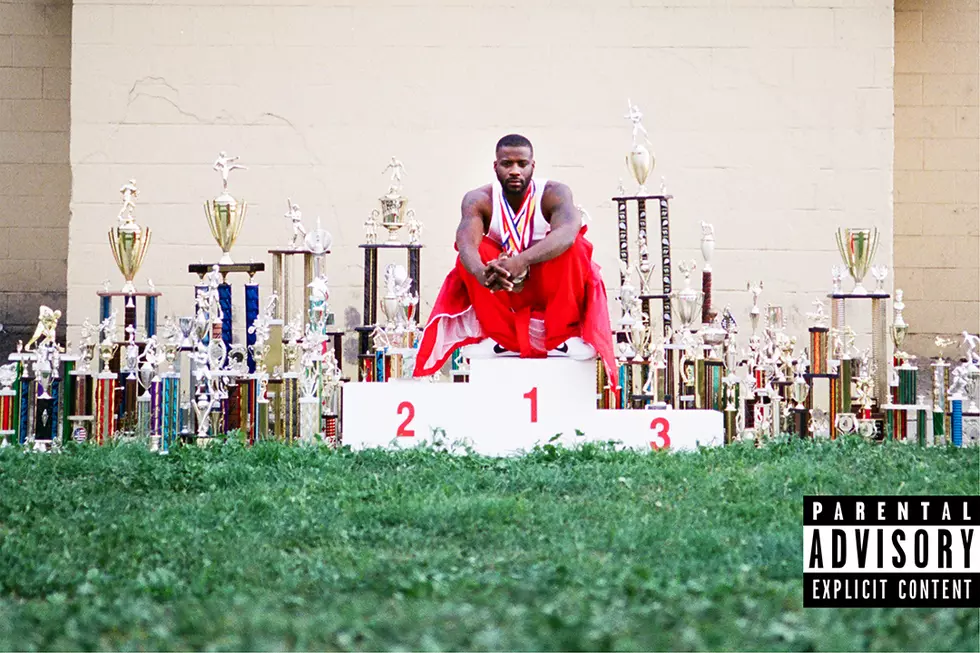 Jay Rock Is Out to "Win" on New Song
Top Dawg Ent.
It's been nearly three years since Jay Rock dropped his 90059 album, but the California rapper is back to claim his spot in hip-hop as a winner. On Wednesday (May 16), Jay Rock dropped his latest single, "Win" and gets some help from Kendrick Lamar on the track.
Produced by Boi-1da and Vinylz, "Win" is a braggadocious song that finds the TDE rapper spitting over frantic drums and horns while flexing. "I ain't chasin' after no bitch/I got bigger plans, I'm stayin' rich (stayin' rich)/I've been tapped in since I was six (like six)/I tap dance all on a brick (tap dance)/And your diamonds like tap water (tap water)/That shit way too foggy (clean it up)/These VVS's way awesome (what's up?)," he raps.
While K. Dot doesn't get a verse on Rock's new song, the rapper does appear throughout the track, assisting with the ad-libs. "Get out the way, get out the way, get out the way yeah (yeah)/Get out the way, get the fuck up out my way, yeah (yeah)/You either with me or against me, ho (ho)," the two rap during the chorus.
"For those who don't know, I was in an accident," he told Real 92.3 in January. "I was just healing up, and when I healed up, I just locked in the studio. It's mixed up, it's ready to go. You know, it's the business side, as far as getting things cleared and things of that nature. But it's ready to go."
Listen to Jay Rock's "Win" below.
See New Music Releases for May 2018