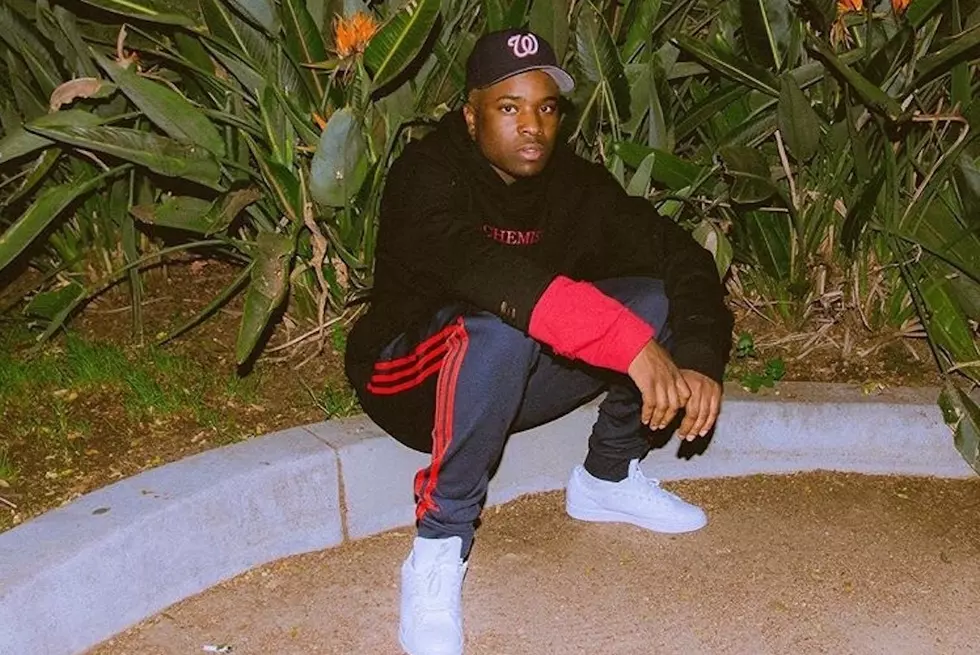 IDK Delivers New Song "Hello Pt. 3″ Over Gucci Mane's "Peepin Out the Blinds" Beat
Gideon Rico
IDK is kicking off his 2018 with a bang, as he's releasing the third installment of his "Hello" freestyle series. The Maryland rapper, formerly known as Jay IDK, unveils "Hello Pt. 3," which features him spitting some cold bars over Gucci Mane's "Peepin Out the Blinds" beat off of El Gato: The Human Glacier.
IDK delivers some menacing rhymes over the Southside-produced instrumental, where he sends out some shots towards those who come his way with negativity and hate. He also makes sure to keep a lot of the original flow that Guwop displays on the hook before tapping into his signature sound for his verses.
"I'm slick, I flick my wrist, she see, I snatch yo bitch/That's it, put my hand up on her hip, I hit, I dip," IDK rhymes. "Who you with? You say him and him and him and him and him/But when drama come, who comin' with you?/Cricket chirp None of them/I just make fun of them, how you gon' run with them, maybe doin' the running man."
Things are about to get extra busy for the IWasVeryBad MC, as he is about to head on the road with A$AP Ferg for his Mad Man Tour, which also features Denzel Curry. The tour kicks off on Feb. 28 in Philadelphia, Pa. and wraps up on April 14 in New York, N.Y.
Take a listen to IDK's "Hello Pt. 3" freestyle over Guwop's "Peepin Out the Blind" track below.
See 50 of the Best Hip-Hop Projects of 2017