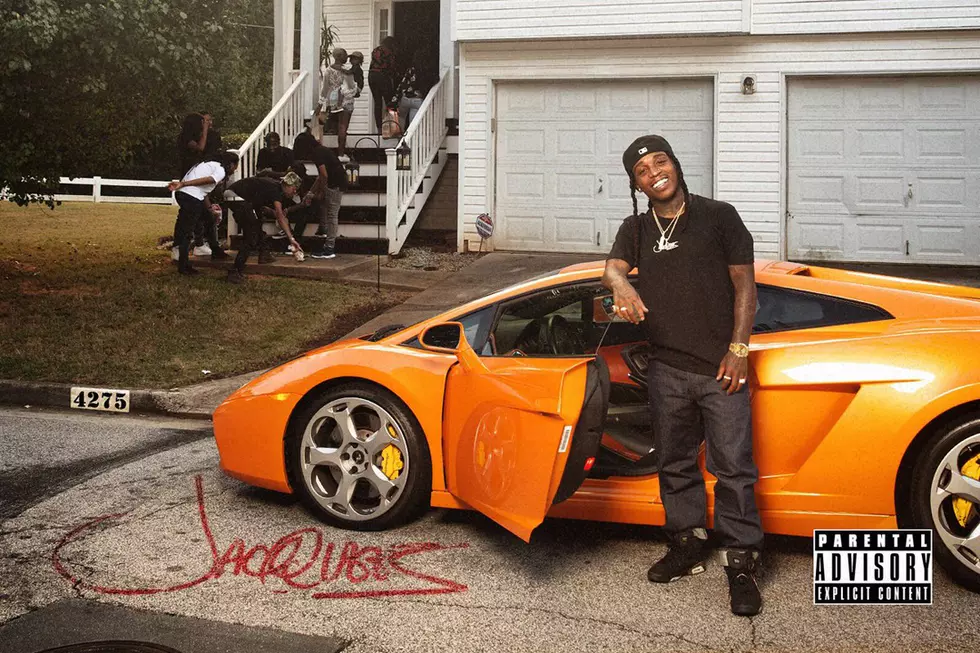 Jacquees Shares '4275' Album Featuring Young Thug, Chris Brown and More
Cash Money Records
Jacquees has been waiting on this moment his whole life. On Thursday (June 14), the Decatur, Ga. crooner delivers his debut solo album, 4275, via Cash Money Records.
Despite this being his debut LP, Jacquees has been a known commodity in the R&B world for a few years now, having put out his debut EP, I Am Jacquees, in 2011 and several follow-up projects. Most recently, he put out the prelude, This Time I'm Serious EP, which dropped in April and features Wale and T-Pain.
4275 boasts cameos from Young Thug, Chris Brown, Trey Songz, LaTocha Scott, DeJ Loaf and Jagged Edge, and contains the single, "Inside," featuring Trey Songz. The title references the address of the home J-A-C grew up in, hence where it all began.
The project is a timely distraction for the singer who has found himself on the wrong end of the law on three separate occasions in 2018 alone. The latest bad boy of R&B was arrested in Miami in March, detained at a Milwaukee airport for causing a disturbance in May and arrested again two weeks later for speeding and marijuana possession after police in Atlanta clocked him driving 116 miles per hour.
In other music-related news, Jacquees may have a joint project with Chris Brown in the works. But first, the singer has his moment. Listen to Jacquees' 4275 album below.
Jacquees' 4275 Album Tracklist
1. "Rodriquez Jacquees Broadnax (Intro)"
2. "4275"
3. "I Know Better"
4. "23"
5. "B.E.D."
6. "Studio featuring Young Thug
7. "Beauty Doesn't Cry"
8. "No Validation"
9. "Inside featuring Trey Songz
10. "London"
11. "All About Us"
12. "All My Life" featuring Chris Brown
13. "House or Hotel"
14. "Play the Field"
15. "Infatuated featuring LaTocha Scott
16. "Whateva You Into"
17. "Red Light" featuring DeJ Loaf
18. "Special" featuring Jagged Edge
See New Music Releases for June 2018