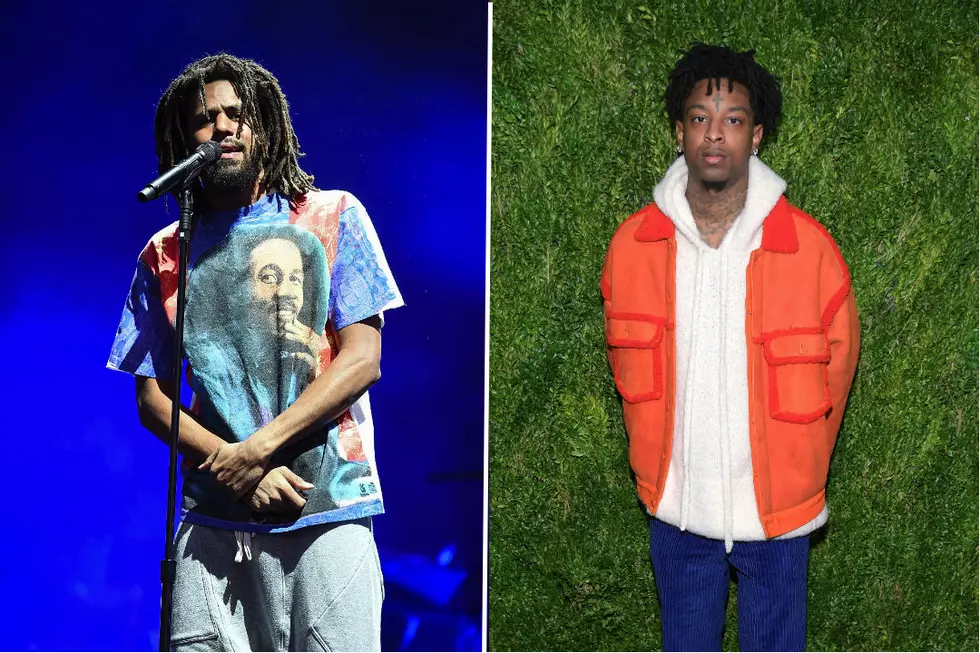 J. Cole Does Not Appear on CD Version of 21 Savage's "A Lot" Track
Roy Rochlin / Tabatha Firema, Getty Images (2)
21 Savage's new LP I Am > I Was is currently the No. 1 album in the country and making some people fans who weren't previously checking for the Atlanta rapper. There are a number of notable tracks on the album including the odd pairing of the Slaughter Gang rapper and J. Cole on the track "A Lot," which has turned into a fan favorite. Unfortunately, fans are reporting that the edition of the song on the CD version of the album doesn't feature Cole.
On Monday (Dec. 31), a fan started a Reddit thread sharing the new revelation. "There's no j Cole feature instead 21 has a third verse so I thought to share it god damn," the user noted.
On the third verse of the CD edition, 21 raps, "Take a dive, put away my pride/Shoot my shot, DMs yeah I slide/She in front but she used to be my side/We take selfies now I used to end her Live/Before the fame, plan B was robbin' banks/Be a married man, right now I just can't/All that love they game me, knew that it was fake/Mama love me so much either way I'm straight."
Thoughts on the missing Cole verse were mixed.
"Good verse, but I can understand why it was cut. Would have made the song too long," someone noted in the comments.
Another person highly praised 21 closing out the track posting, "I like 21's third verse instead of the J Cole verse. I wish he would have cut J Cole's verse from the album he put on the streaming platforms."
Check out 21 Savage's third verse on "A Lot" via Reddit or below.
See Photos of J. Cole's Different Looks Over the Years