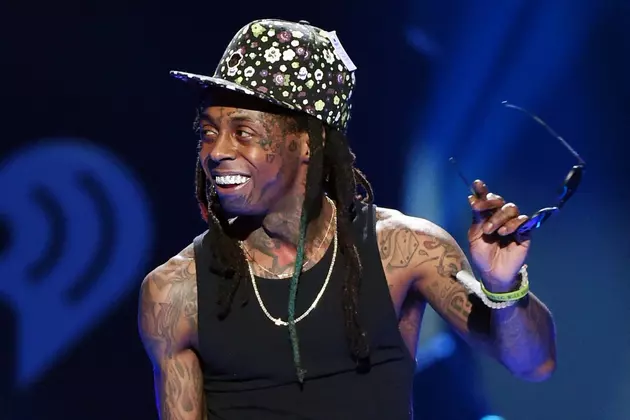 Is Lil Wayne Drinking Lean Again After Past Health Scares?
Ethan Miller, Getty Images
Is Lil Wayne back to sipping on dirty Sprite?
According to TMZ, the Cash Money rapper, who announced he was putting down his double cup three years ago, is back at it. After a two and half year hiatus from the drug, the report claims Tune picked the Promethazine Codeine bottle back up a few months ago and has been going hard just like old times.
In recent weeks he's been spotted holding his coveted Styrofoam chalice numerous times and according to the source for the article the Young Money head gives "no f-cks" what people think about it, concerning his health.
In 2012, Weezy was really going through it because of his addiction to the purple potion. In October of that year he check himself into a Louisiana hospital after suffering two seizures in 24 hours, reportedly as a result of his lean use.
In March the following year, he suffered from seizures yet again following a music video shoot in L.A. However, Birdman said the heath issues were not drug-related.
In an interview with Katie Couric in 2013, Wayne claimed he had kicked the habit at the request of his physician. "I was doing it too much," he said. "The doctor kind of told me, you know, we can't tell you what to do, you've built everything around you, so you know, the only person that can tell you what to do is your mom...I suggest your mom tell you to stop...and she did."
Since pharmaceutical company Actavis stopped selling the product back in 2014, the price of off-brand products have spiked on the street level with people now paying thousands of dollars for a pint of the over-the-counter cough syrup.
See New Music Releases for January 2016