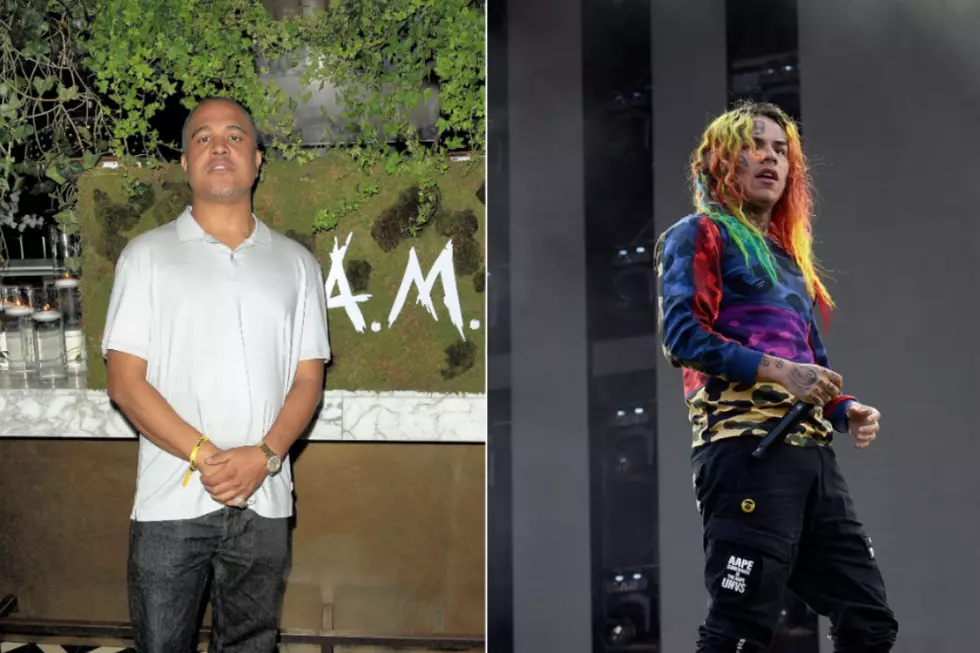 Irv Gotti Doesn't Think 6ix9ine's Career Would Survive If He Snitched in the 1990s
Chance Yeh / Arik McArthur, Getty Images (2)
The Murder Inc. co-founder was interviewed by TMZ on Friday (Sept. 27) in West Hollywood, Calif. when he was asked if he thinks Tekashi, who will reportedly decline witness protection when he is released from jail and try to resume making music, will have a career when he comes out.
"It's a first, I truly don't know," Irv answered. "What I feel is, the new generation though...I think he can put out a new record and the new generation will fuck with it. They are not like me or the older generation who really have strong beliefs on snitching. You hear it now. You read the comments. A lot of people like, 'I'd have snitched too if they was gonna hurt me.' I think it's a new world and different from when I came up, my generation. If we was talking out my generation, he would have no chance at a career."
Irv added, "Niggas would probably whoop his ass on sight that didn't have nothing to do with the trial because they know he's a snitch."
Irv and his brother Chris famously went on trial for money laundering in the early 2000s after they were accused by the federal government of funding business ventures with money allegedly supplied by convicted drug lord Kenneth "Supreme" McGriff. They were acquitted in 2005, a rarity in federal cases.
See Irv opining on 6ix9ine's current situation below.
See 18 Rappers Who've Been Arrested in 2019