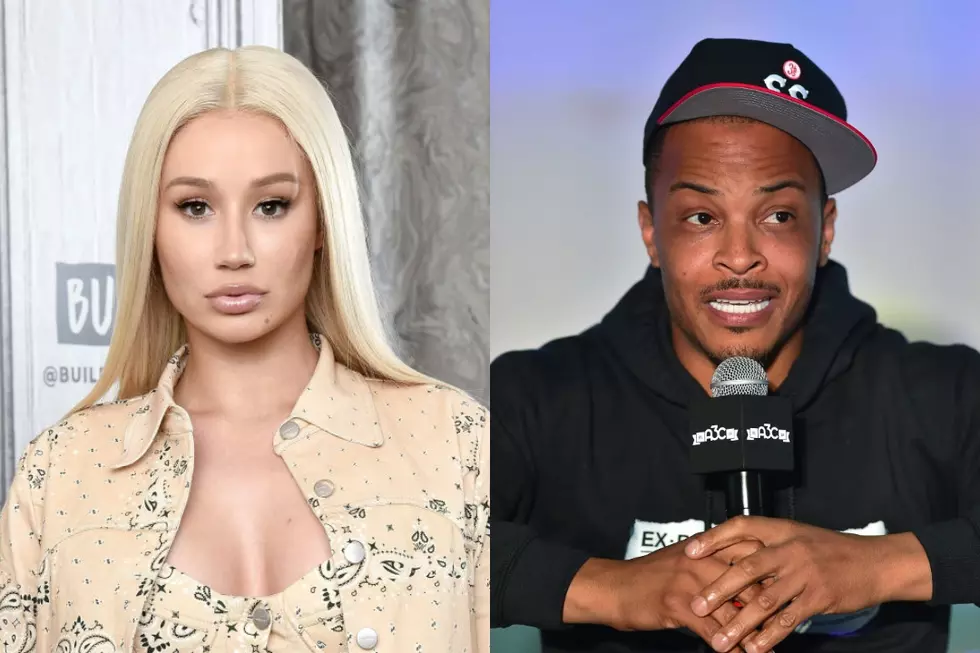 Iggy Azalea Responds to T.I.'s The Breakfast Club Comments: "No One Is Asking About You"
Gary Gershoff / Prince Williams, Getty Images (2)
Jumping onto her Twitter account on Monday afternoon (Oct. 28), the former XXL Freshman bashed Tip for his continuing to speak on her years after the end of their working relationship.
"When will this guy shut up. The only song you ever were a part of making was "100,"" Iggy wrote in one tweet. "Thank you for that, but you were NOT a part of the creative OR executive process on that album. Which is why I've always taken issue with you trying to approximate yourself with it's success."
"Please move on and speak about artist you are [hopefully] actually helping, and stop trying to bring me up for relevance," she tweeted. "I don't bring your ass up, NO ONE is asking about you. I'm tryna be nice because I genuinely have better and more interesting things happening…"
Iggy ended her response by urging T.I. to stop talking about her in interviews.
"But seeing a man speaking out of his asshole and blurting our one thing in public and another in private for years is really infuriating," she wrote. "Keep it pushing sweetie & worry about what your next story line for family hustle."
You can read Iggy Azalea's clapback at T.I. below.
See 21 of Hip-Hop's Most Unfortunate Rap Beefs