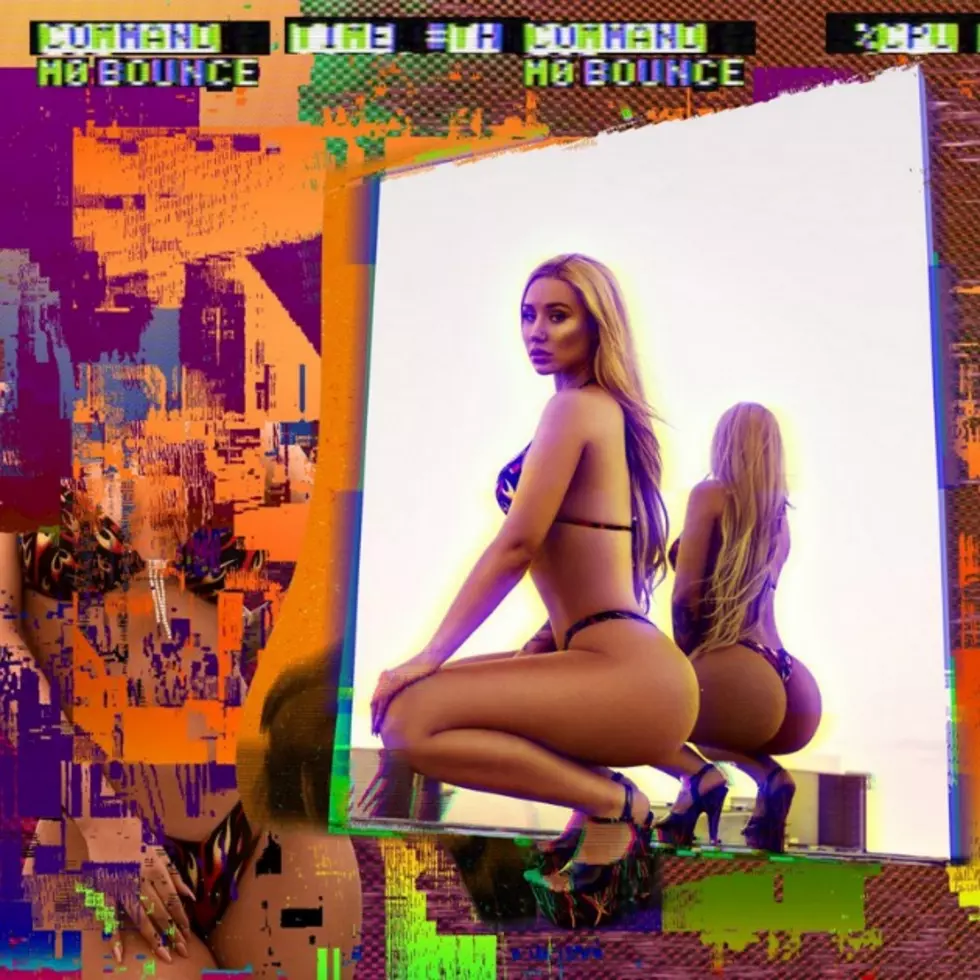 Iggy Azalea Has New Music on the Way
Def Jam
Iggy Azalea is killing two birds with one stone by setting a thirst trap and promoting her new single all at the same time.
Yesterday (March 18), the Aussi-MC revealed on Twitter that she will be dropping a new single next week. "You guys did good putting the pieces together! My new single #MoBounce comes out next Friday! 3/24. Get ready."
The jaw-dropping artwork for the forthcoming track features Iggy in a bikini with thong bottoms, squatting down for the camera. A mirror image shows off her exposed cakes. Mo' bounce indeed.
Azalea has been working on the followup to her debut The New Classic for three years. Her new project Digital Distortion has suffered from a number of setbacks, but looks to be coming together well.
This appears to be the second official single off the project, following "Team," which dropped a full year ago.
In December, she put out the song "Sexy" featuring then rumored boo French Montana. It is unclear whether that cut will end up on the new LP.
Earlier this month, Azalea dropped a collab with Lil Uzi Vert titled "Can't Lose," which is part of Def Jam's Direct Deposit, Vol. 2 compilation.
The "Fancy" rapper spoke about album delays back in October, saying part of it had to do with her much-publicized break up with Nick Young. "It's no secret, I kind of had my personal life fall apart… I needed a lot of time," she said.
Now it seem like things are looking up.
Here Are the 2017 Hip-Hop Music Festivals You Need to See