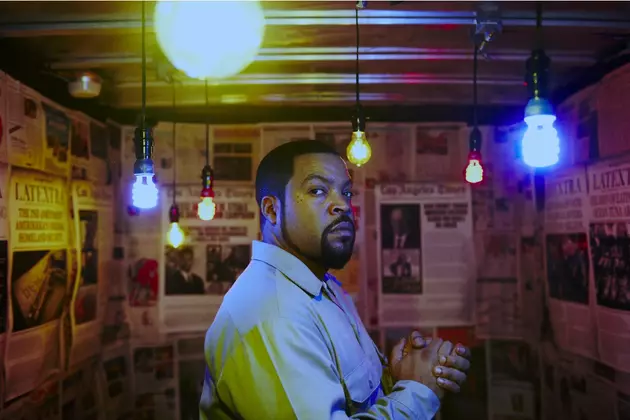 Ice Cube Flaunts Legendary Status on "Only One Me"
Eric Williams
Fresh off signing to Interscope Records last week, Ice Cube unleashes "Only One Me," a new banger that finds the Compton-bred rhymer flaunting both his potent lyricism and his legendary status in the rap game.
The new track, which is one of three new songs set to be included on the forthcoming 25th anniversary addition of his seminal Death Certificate album, is everything longtime fans love about Cube.
"I taught 2Pac how to keep it gangsta/I taught Biggie Smalls how to release his anger," Cube raps at around the midway point of his first verse. "Who came before me? Melle Mel, Ice-T, King T, KRS and the homie Chuck D," he continues, positioning himself among the some of the founding fathers of culturally subversive rap.
Of course, Cube doesn't need to place himself among the all time greats. He did that by playing an instrumental role in bringing the incendiary N.W.A to a national audience. He would only further solidify his legacy when he left the group at the top of the 1990s, though.
That's when he dropped Death Certificate in 1991. Conceived in the aftermath of the infamous Rodney King beating, Death Certificate laid bare the rage and frustration borne of centuries of racism and unjust violence in America. It also slaps.
With that in mind, it's no wonder Cube and Interscope are partnering to release a 25th anniversary edition of the album. Death Certificate: 25 Anniversary Edition is all set to drop next Friday (June 9).
Stream "Only One Me" below and cop it here. Pre-order Death Certificate: 25 Anniversary Edition on iTunes and check out the tracklist below.


Ice Cube's Death Certificate: 25th Anniversary Edition Tracklist
The Death Side
1. "Only One Me"
2. "Good Cop, Bad Cop"
3. "Dominate The Weak"
4. "The Funeral"
5. "The Wrong Nigga To Fuck Wit"
6. "My Summer Vacation"
7. "Steady Mobbin'"
8. "Robin Lench"
9. "Givin' Up The Nappy Dug Out"
10. "Look Who's Burnin'"
11. "A Bird In The Hand"
12. "Man's Best Friend"
13. "Alive On Arrival"
14. "Death"
The Life Side
15. "The Birth"
16. "I Wanna Kill Sam"
17. "Horny Lil' Devil"
18. "Black Korea"
19. "True To The Game"
20. "Color Blind"
21. "Doing Dumb Shit"
22. "Us"
23. "No Vaseline"
40 Hip-Hop Albums Turning 20 in 2017