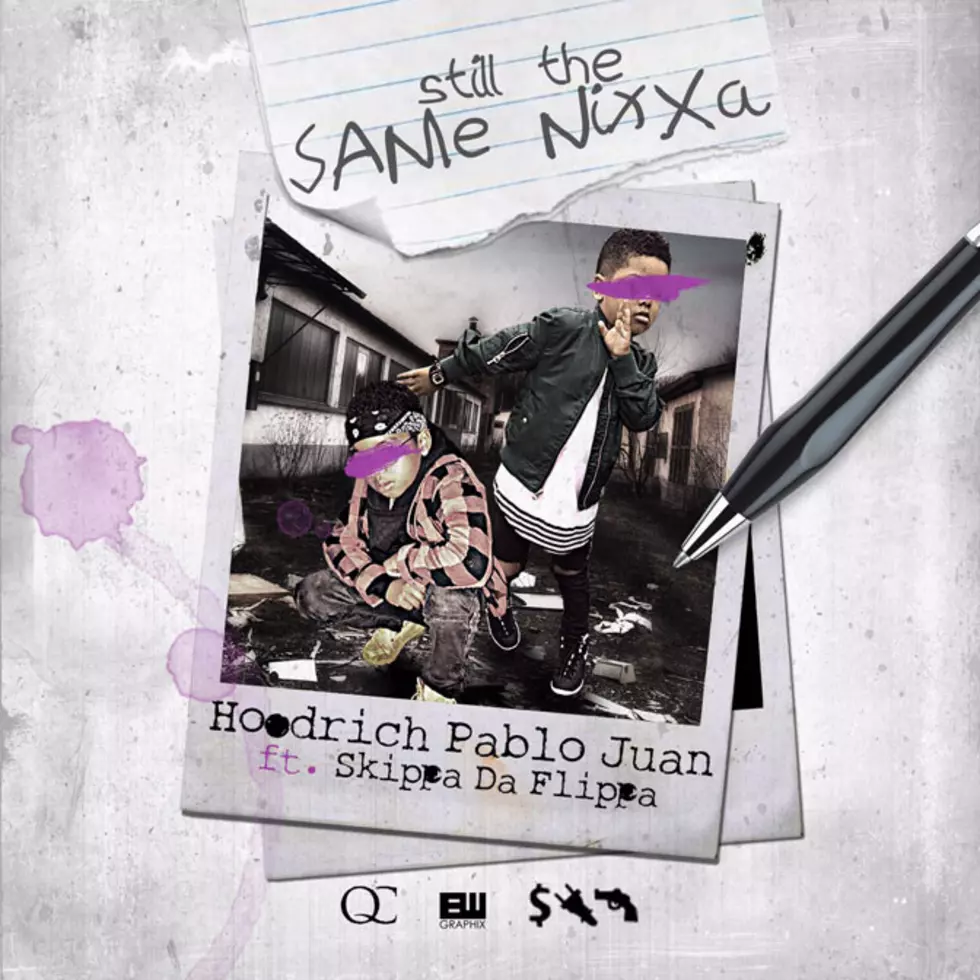 Hoodrich Pablo Juan and Skippa Da Flippa Get Up on "Still the Same N*#ga"
Hoodrich Pablo Juan via SoundCloud
Produced by Dubba-AA and Louie Bandz, the song finds Skippa flexing his lyrical wit: "Sugar red for the president 'cause there's evidence that I'm excellent/Pop some percs so I'm super bent, parked the Beamer then I dropped the Bent." Juan handles the hook before swooping in for the second verse: "Call my draco lil' Drake, it know how to sing, nigga/I could turn you to a plate, you could be a range, nigga."
Just the other week, Skippa premiered a new track called "GangLand" and spoke to us about leaving Quality Control. "As far as business wise, shit just wasn't right," he said of his situation at QC. "Everything I've been doing, I've been doing on my own anyway, so I can continue to do it on my own and put my name on it, create my own little lane and brand myself. Everybody knows me for my logo and my term 'havin' so I decided to just move on with that."
Listen to Juan and Skippa's new collab below.