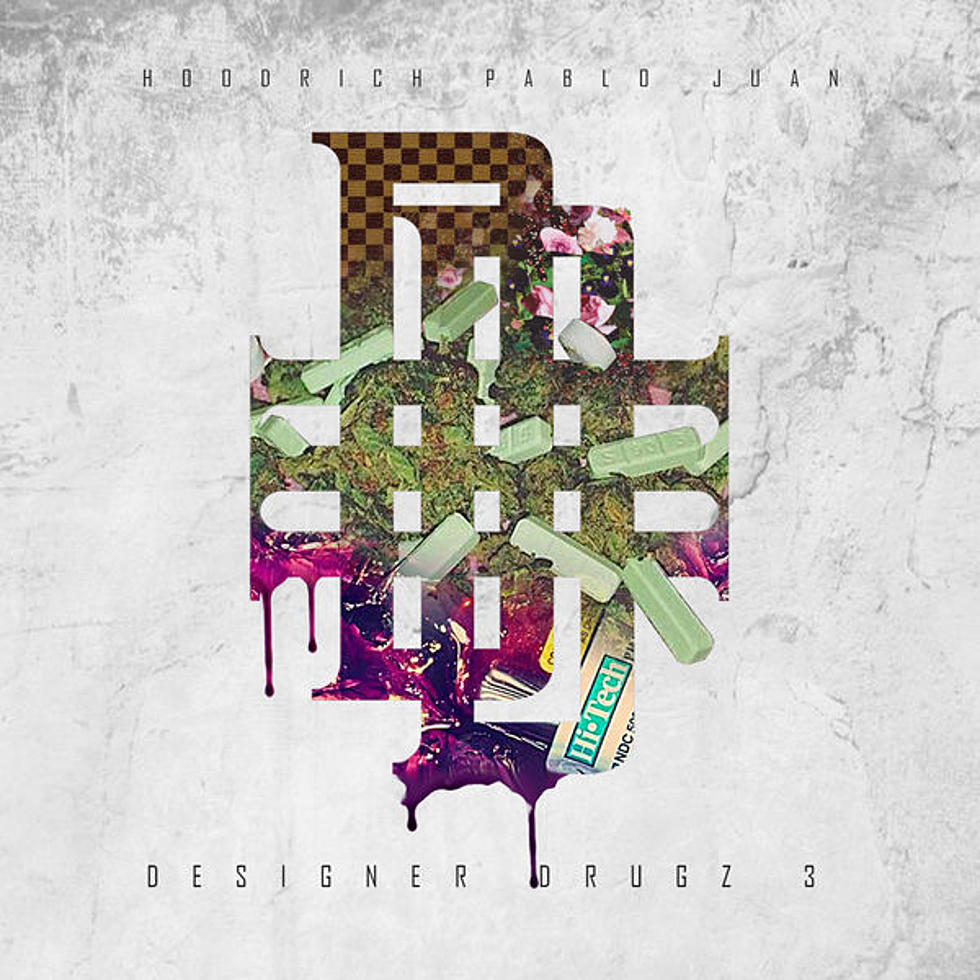 Hoodrich Pablo Juan Releases 'Designer Drugz 3′ Album
MNY PWR RSpt / Hoodrich / Empire
Zone 6 Atlanta rapper Hoodrich Pablo Juan is back with a brand new project, and he's calling this one an official album. Buy Designer Drugz 3 on iTunes or stream it via SoundCloud below.
The tracklist features a staggering who's-who of rap stars, including Chief Keef, Gucci Mane, Migos, Playboi Carti and more. Production comes from Atlanta stalwarts like Zaytoven, Cassius Jay, Nard & B and DJ Spinz, among many others. Peep the whole tracklist below.
Last week, we kicked it with Pablo as he talked about how Gucci taught him the difference between an album and a mixtape, why he approached this project differently from others, and the reason Quality Control's CEO Pee is mad at him.
If you missed it, peep the dope verse Pablo spit on Gunna's new song "Mind on a Milli" produced by Metro Boomin, Pierre Bourne and Wheezy.
Hoodrich Pablo Juan's Designer Drugz 3 Tracklist
1. "God Damn" (prod. by Zaytoven)
2. "We Don't Luv Em" (prod. by Danny Wolf)
3. "They Can't Stand It" Feat. Chief Keef (prod. by Cassius Jay, co-prod. by Bobby Raps)
4. "Do What I Wanna Do" Feat. Migos (prod. by DJ Spinz)
5. "Don't Do Dat" (prod. by Nard & B)
6. "Check" Feat. Playboi Carti (prod. by Myth Syzer & Ikaz Boi)
7. "Chanel Swagg" Feat. Gunna, Duke & Shad Da God (prod. by Cassius Jay, co-prod. by Bobby Raps)
8. "Sauce on Me" Feat. Gucci Mane (prod. by Honorable C.N.O.T.E.)
9. "I Do This" (prod. by Metro Boomin)
10. "Stiff" (prod. by Cassius Jay)
11. "B.M.F." Feat. Madeintyo (prod. by Spiffy Global & Nard & B)
12. "I Jus Wanna Kno" Feat. TK Kravitz (prod. by Nard & B)
13. "Get It" (prod. by Nard & B)
14. "Zombamafoo Remix" Feat. Lil Uzi Vert & Lil Yachty (prod. by Danny Wolf)
New Music Releases for October 2017