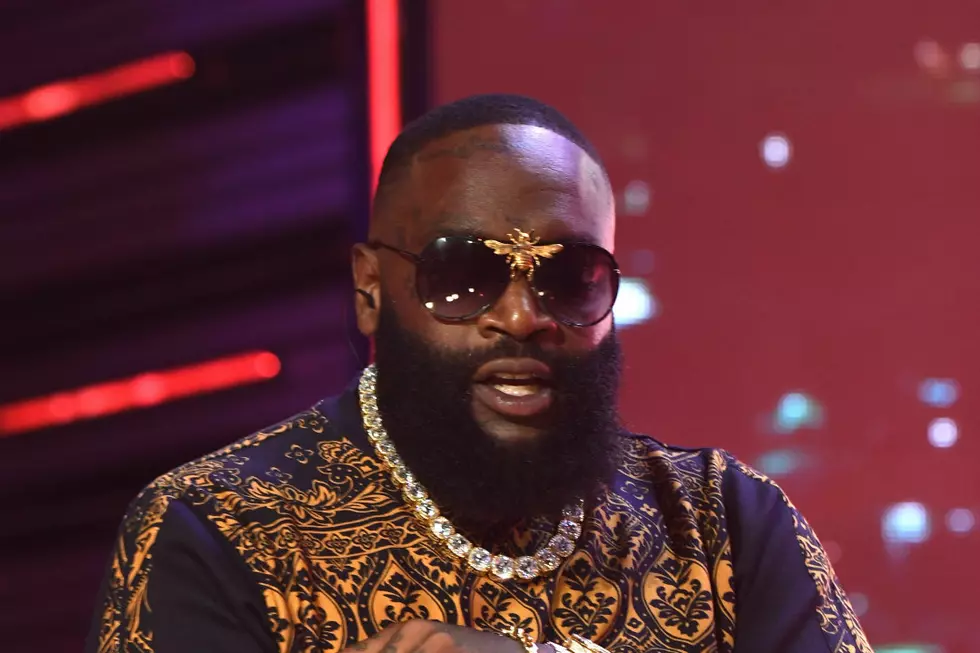 Hip-Hop Shows Support for Rick Ross During Health Scare
Paras Griffin, Getty Images
Rick Ross' current health scare has sent a shock wave through the music industry.
On Thursday (March 1), the rapper was reportedly found in his Miami home unresponsive and "slobbing from the mouth." He was transported to an area hospital where he received treatment for possible pneumonia.
Then, things appeared to take a turn for the worse. On Friday (March 2), secondary reports claimed the MMG head honcho was on life-support. According to TMZ, Ross had been hooked up to a machine that took over the function of his lungs and heart. MMG artist, Fa Trel, was able to shed some light on the situation and quell fans' fears for the worst by cutting through the speculation and talking to the source. "JUS TALKED 2 MY BIG HOMIE... HE GOOD," Trel wrote on Instagram. "HE IN DA HOSPITAL BUT HE IS NOT ON "LIFE SUPPORT" ... HE GOOD💯💯💯."
Needless to say, rappers have been reacting to the situation on social media and sending good vibes Rozay's way while he gets better. "Everyone pray for my buddy @RickRoss to get well soon!" Gucci Mane wrote on Twitter.
Missy Elliott echoed his sentiment. "I BELIEVE in the Power of Prayer Sending Prayers up for Rick Ross🙏🏾," she tweeted.
Snoop Dogg as well. "Prayers up for my guy Rick Ross 🙏🏿 hope you pull thru my brotha," he posted.