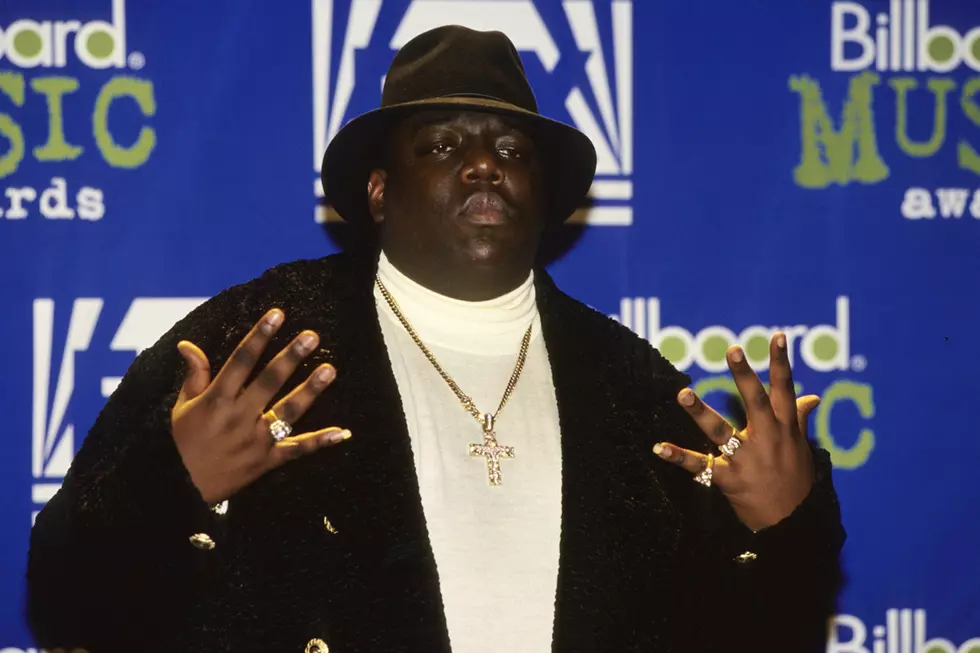 Hip-Hop Remembers The Notorious B.I.G. on the 20th Anniversary of His Death
L. Busacca, Getty Images
Born and raised in New York's Brooklyn borough, Biggie Smalls made an impact on the rap game by age 20, introducing a bravado, flow and slow-and-steady storytelling ability that was unlike anything else out at the time. Biggie was known for his signature flow: a type of delivery that would bend syllables and rhyme structure in a way intriguing to the listener. He also let fans in on his inner thoughts, emotions and outlook on life, proving he was more than a hood rich former drug dealer out for the dough. Big's only two albums, 1994's Ready to Die and 1997's Life After Death, are markers in hip-hop history as classic albums.
Other than his rhymes, Big was a larger-than-life character. A natural star, Big made it cool to dress in everything from Coogi sweaters to a three-piece all-white suit and a cane. But with the Black Frank White sadly being gunned down while he was at his peak as a star, rap fans will never really know how much more he could've changed the game.
As the hip-hop world remembers the late great entertainer, rappers have been sharing memories and pictures of Big on social media all day. From Biggie's close friends and business partners like Diddy and Lil Cease to rappers who grew up on his discography, the Notorious B.I.G.'s legacy has undoubtedly lived on for 20 years. Check out which rappers and industry insiders remembered Biggie today.
If you missed them, read Cam'ron's wild story about auditioning for Big, Jay Electronica remembering where he was when he heard the dreadful news, and Raekwon and Mannie Fresh comparing Big to other legends.