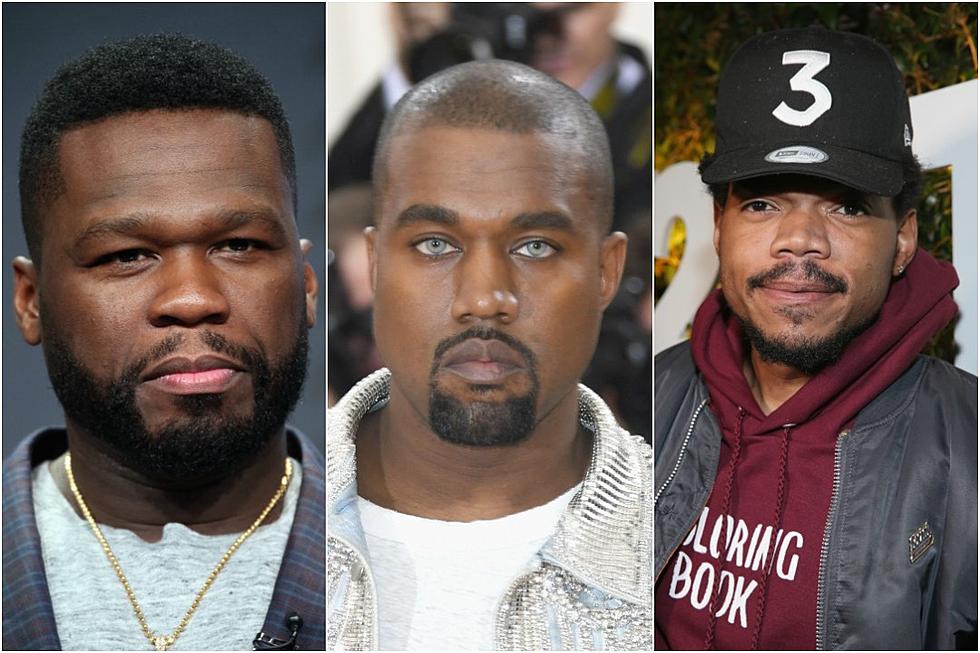 Hip-Hop Reacts to Kanye West Being Hospitalized
Fredrick M. Brown / Larry Busacca / Jonathan Leibson, Getty Images (3)
Kanye West was hospitalized for a "psychiatric emergency" on Monday (Nov. 21) after he cancelled his remaining St. Pablo Tour dates. Now, rappers, producers and label executives are taking to social media to react to the news.
XXL has compiled a gallery of reactions from seven of Kanye's peers in the industry. Fellow Chicagoans Twista and Chance The Rapper voiced their support for their friend and collaborator, while Theophilus London, A$AP Ant, TDE's Punch and 50 Cent spoke on the situation. You can scroll through the gallery above.
The latest on the Kanye situation is a TMZ report saying that Dr. Michael Farzam called police to come get Kanye for "temporary psychosis due to sleep deprivation and dehydration." According to a police report TMZ obtained, Farzam told police Kanye had "attempted to assault a staff member at the gym."
Page Six reported a source as saying, "He's having a nervous breakdown. He's surrounded by all these crazy people, but there's nobody he listens to or who can rein him in. He's spiraling further and further out of control." Daily Mail ran a similar report, saying Kanye had a "psychotic breakdown" brought on by "problems in his marriage to Kim Kardashian, paranoia over his rift with Jay Z and his seething jealousy of Beyoncé."
The hip-hop world is wishing Kanye well in his recovery. Mental health is nothing to play around with, and XXL hopes that a speedy recovery is in order for Yeezy.