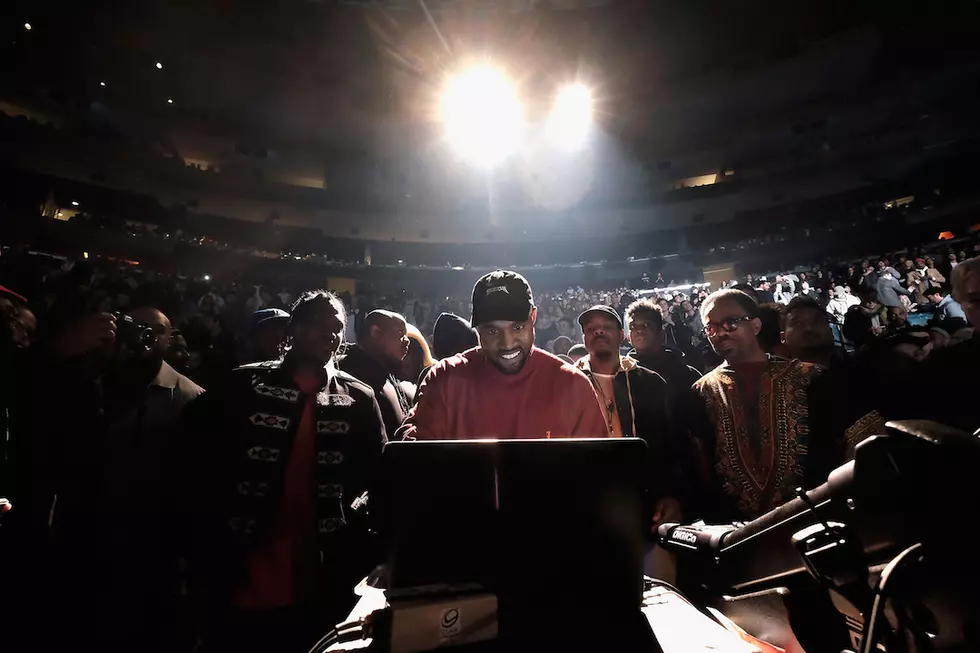 Here's a Round-Up of Kanye's Recent Twitter Shenanigans
Dimitrios Kambouris/Getty Images
Kanye West has been going off on Twitter lately and maybe a little too much. The rapper who prior to December, was mum on the social network, has racked up hundreds of tweets in the last few months causing quite the stir up. He used Twitter as the main marketing device for his latest album, The Life Of Pablo, and has seemingly fell in love. Rants that he normally saves for television broadcasts have now made their way to his profile page, making them occur more often and even more uncensored. He's also relayed several revelations on the social network, giving followers more insight into his personal life than ever before.
Just about everyone has turned on their notifications to be alerted when Yeezy gets to typing. In one sitting, Ye can fire off more than 25 tweets at a time. During his episodes he's revealed that he's $53 million in debt, asked Facebook founder Mark Zuckerberg to invest one billion dollars in his ideas, and even managed to go off on Taylor Swift. The rapper's tweets have become everyone's guilty pleasure and undoubtedly Ye's new way of delivering his thoughts to the world. While many believe the rapper should lay off of Twitter and return incognito; others strongly disagree with a belief that Kanye is the new rap God of Twitter.
Are you loving Kanye's new social network approach? Check out our gallery of Kanye's recent Twitter shenanigans.