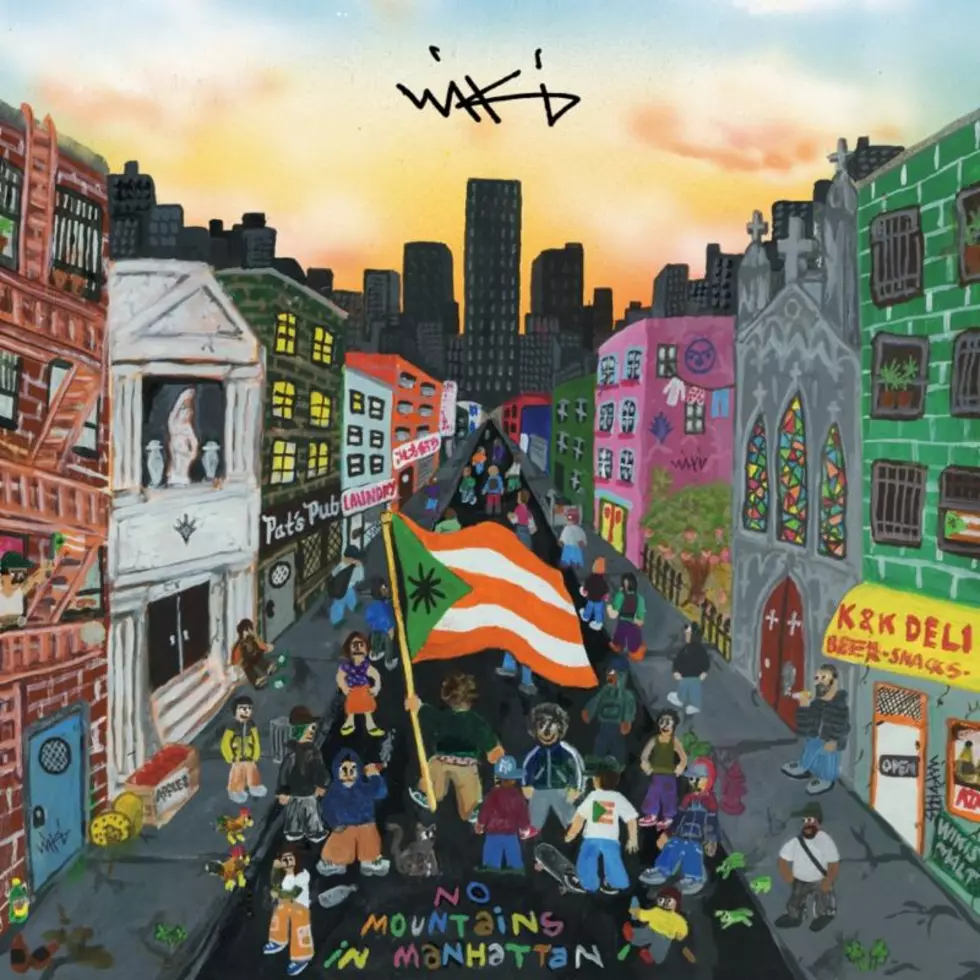 Hear Wiki's Debut Album 'No Mountains in Manhattan'
Arvid Logan
Wiki has long been one of the dopest rappers in New York, and now his official debut album is here. Purchase No Mountains in Manhattan on iTunes and listen to it on Apple Music or stream it via Spotify below.
The album from the former Ratking MC features appearances form Ghostface Killah and Your Old Droog, as well as production from Tony Seltzer, Alex Epton, Earl Sweatshirt (a.k.a. randomblackdude), Sporting Life, Kaytranada, and even Wiki himself.
In case you missed it, peep the video for "Mayor," easily one of the illest tracks on the LP.
Wiki's No Mountains in Manhattan Tracklist
1. "Islander" (prod. by Alex Epton)
2. "Mayor" (prod. by Tony Seltzer, Alex Epton & Ravi Gafron)
3. "Pretty Bull" (prod. by Tony Seltzer)
4. "Made For This" Feat. Ghostface Killah (prod. by Tony Seltzer and Adrian Lau)
5. "Chinatown Swing" (prod. by Sporting Life)
6. "Litt 15" Feat. Your Old Droog (prod. by DJ Earl Teklife)
7. "Face It" (prod. by Alex Epton and Sly C)
8. "Stick Ball" (prod. by NOLIFE)
9. "Elaine" (prod. by Wiki)
10. "Pandora's Box" Feat. Evy Jane (prod. by Dadras and Sporting Life)
11. "Wiki New Written" (prod. by randomblackdude)
12. "Jalo" (prod. by Black Mack)
13. "Nutcrackers" Feat. Lakutis (prod. by Wiki, Alon Sicherman and Alex Epton)
14. "Baby Girl" (prod. by Kaytranada)
15. "NMIM" Feat. ACAB, Slicky Boy (prod. by Tony Seltzer)
16. "Leppy Coqui" (prod. by Alex Epton, randomblackdude & Tony Seltzer)
25 of the Best Hip-Hop Projects of 2017 (So Far)