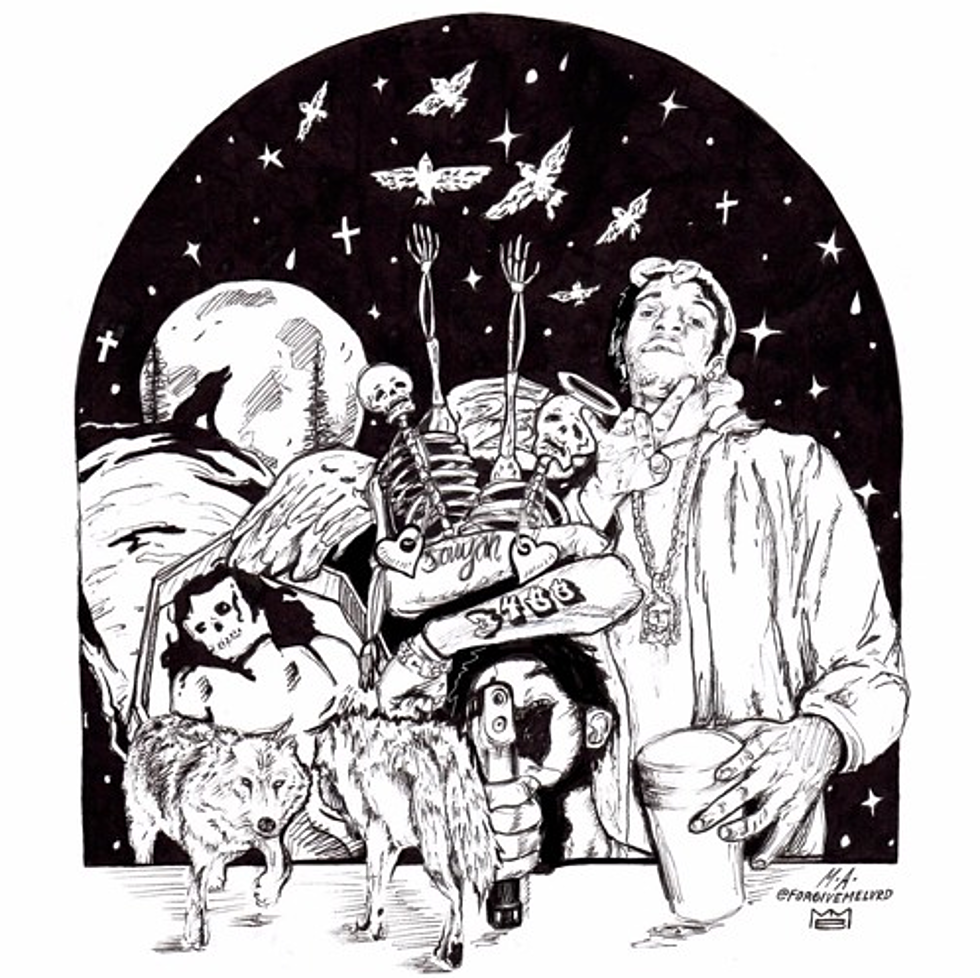 Hear Thouxanbanfauni's New Mixtape 'Heavy Weight Champ'
thouxanbanfauni via SoundCloud
Atlanta rapper Thouxanbanfauni is by far one of the hottest rappers in the city right now, and late Monday night (Jan. 16) he dropped his brand new mixtape Heavy Weight Champ. Stream it above via his SoundCloud page.
This is Fauni's third official solo tape after Heavy and Heavier. He released a three-song EP in 2016 called 34 and dropped the For Christ Sake mixtape with Uno The Activist the year before that. Meanwhile, Uno is supposed to drop his Live.Shyne.Die mixtape soon as well.
Fauni is the newest member of Rich The Kid's Rich Forever label and is amongst a group of young rappers, like Playboi Carti and Lamb$, who have seen their popularity soar solely on streaming services like SoundCloud and YouTube. They've built fanbases outside of the normal industry structures like radio and paid streaming services, instead feeding their fans with new music for free. In a way, SoundCloud songs are the new mixtapes, free of charge but amongst the most popular units of music available right now.
20 of Your Favorite Rappers Naming Their Favorite Rappers