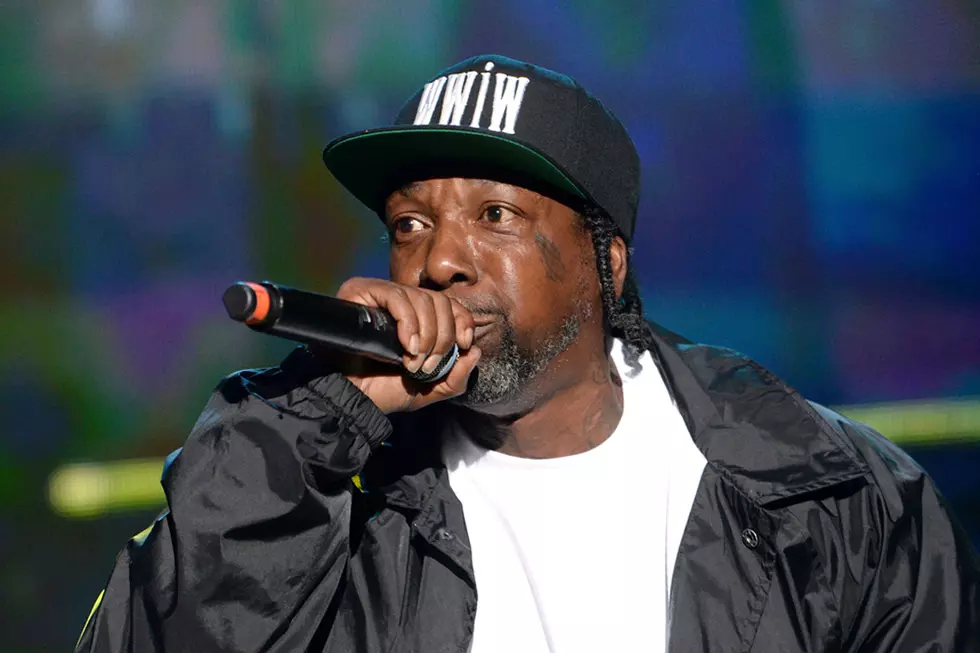 Scott Dudelson, Getty Images
Today, May 22, is the birthday of Compton's own MC Eiht. The West Coast rap veteran is now 51 years old.
Born and raised Aaron Tyler in Compton, Calif., Eiht was in the hot bed of West Coast crime and on the ground floor of West Coast hip-hop. After spending years rapping with the group Compton's Most Wanted, Eiht was cast in a role in the film Menace II Society in 1993. This new role allowed Eiht to rap on the film's soundtrack and catapulted him into solo stardom. Eiht released his debut album, We Come Strapped in 1994, which peaked at number five on the Billboard Hot 200. In addition to ruthless, racy lyrics, We Come Strapped showed off Eiht's production skills for the first time. Eiht subsequently formed his own production company, EIHTHYPE Productions.
Over the years, Eiht has dropped eleven albums and become known to be a tastemaker in West Coast hip-hop, working with everyone from Spice 1, Tupac Shakur's the Outlawz, Snoop Dogg and Kendrick Lamar. Back in 2012, Eiht was featured on Lamar's Grammy nominated Good Kid, m.A.A.d city, showing the rap world he hadn't lost a step.
On June 30, 2017, Eiht teamed with boom bap legend DJ Premier to drop off their joint album, Which Way Iz West, an LP that includes the single "Represent Like This." More than two decades into his career, it's clear Eiht isn't going anywhere.
See 60 Hip-Hop Albums Turning 20 in 2018