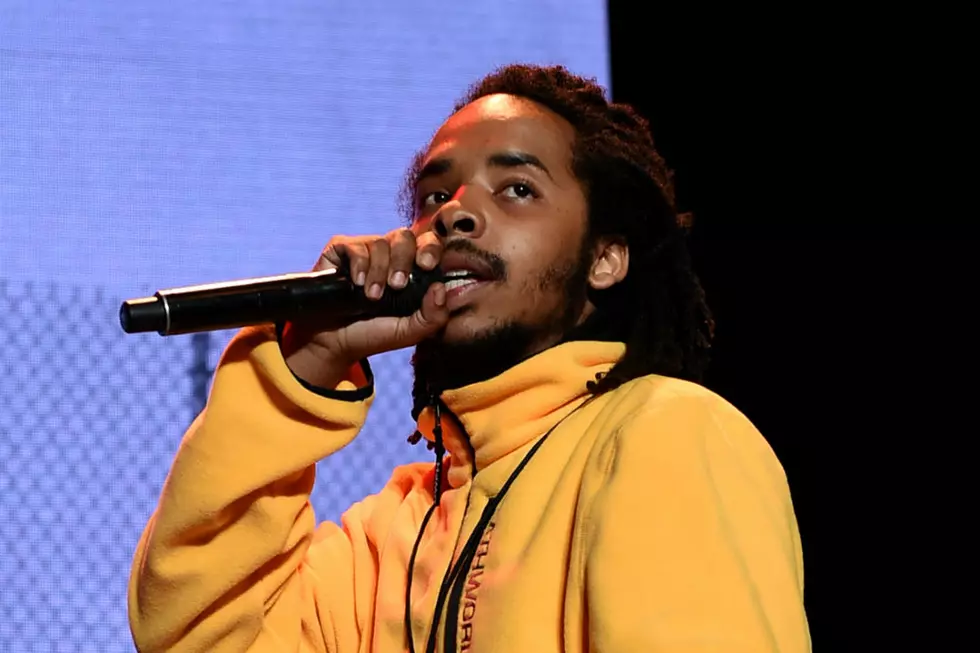 Happy Birthday, Earl Sweatshirt!
Kevin Winter, Getty Images
The rapper was bred in Los Angeles and is a member of the hip-hop collective Odd Future, home to fellow unorthodox artists Casey Veggies, Frank Ocean and Tyler The Creator, the group's founder. Known for his unpredictable antics and never-before seen style, the rapper seems to have only just tapped into the well of oddness that he will one day fully unveil unto the world of rap.
In 2013, Earl Sweatshirt released his debut LP, Doris, scoring a No. 5 spot on the Billboard 200. Doris features production credits from The Neptunes and Syd the Kyd, and incorporates the sounds of fellow Odd Future artists for a gritty, indie-rap vibe. Though he's garnered many offers from big record labels, Earl chose to partner with Columbia Records for the release of Doris, but has still remained loyal to his Odd Future roots. Earl has also started his own label Tan Cressida.
Following his 2013 mainstream debut, Earl Sweatshirt fans were hungry for more. Looking forward, Earl dropped his sophomore LP, I Don't Like Shit, I Don't Go Outside: An Album by Earl Sweatshirt seemingly out of nowhere in March of 2015. The dark album was met with positive reviews and reached a peak position of No. 12 on the Billboard 200. From there, Earl continued to find success by releasing sporadic bangers and a short EP titled Solace, which saw the light of day in April of 2015.
Most recently, Earl put out one of the most personal, gripping rap albums of the year in Some Rap Songs, which is widely acclaimed and landed itself on XXL's list of the 50 best hip-hop projects of 2018.
15 of Hip-Hop's Weirdest Album Titles