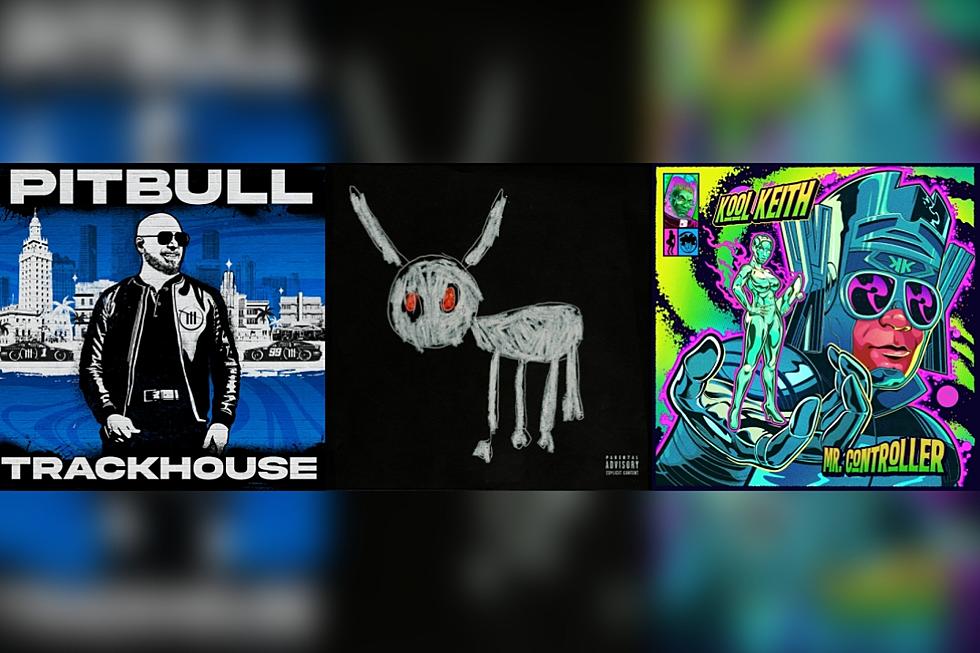 Drake, Pitbull, Kool Keith and More – New Hip-Hop Projects
Mr. 305 Records / OVO/Republic / Fatbeats
This week, there is a highly anticipated return of rap's brightest star, a new album in four years from a Miami stalwart, the third project this year from a prolific Bronx, N.Y. vet and much more.
Drake Unchains For All the Dogs Album
Fresh off his It's All a Blur Tour, Drake keeps true to his word and unleashes his highly anticipated album, For All the Dogs. First teased back in June, Drizzy has had four months and a whole nationwide tour to build anticipation for his eighth solo studio LP. The 23-track album features the lead single "Slime You Out" featuring SZA, which debuted at No. 1 on the Billboard Hot 100 chart last month and was followed by "8AM in Charlotte" earlier this week. FATD also features a standout verse from J. Cole on the song "First Person Shooter." Additional guest appearances include 21 Savage, Chief Keef and Sexyy Red, among others.
Pitbull Returns With Trackhouse Album
Pitbull comes through with a new album, four years removed from the release of his previous LP, Libertad 548. Mr. 305 delivers a 14-piece of potential party starters including the previously released singles "Can't Stop Us Now," "Freak 54 (Freak Out)" and "Jumpin" with Lil Jon. T-Pain, Play-N-Skillz and others. The album's title is a nod to Trackhouse Racing, a NASCAR team that Pit partnered with as partial owner back in 2021.
Kool Keith Puts Out Mr. Controller Album
Kool Keith is making 2023 count. The release of the prolific New York rapper's third album this year is proof positive. On the heels of Serpent in March, followed by Black Elvis 2 in June, Dr. Octagon gives fans the new Mr. Controller LP. Pouring 14 more songs onto his year's output, the eccentric rap vet prefaced the release with the single "Comfortable."
Check out other new projects this week from Wiz Khalifa, Maiya The Don, Elcamino and more below.
Hot Commodity

Maiya The Don

They Spit on Jesus

Elcamino and Black Soprano Family

Black Soprano Family, LLC

Black Soprano Family, LLC

The Lost Tapes: 5 Year Anniversary Deluxe Edition

Ghostface Killah and Big Ghost LTD

Holy Toledo Production LLC/Revel Distro

Holy Toledo Production LLC/Revel Distro

Midnight Club: Dub Edition (Deluxe)

Autumn!

Voir Dire (DSP Release)

Earl Sweatshirt and Alchemist

Tan Cressida/ALC/Warner Records

Tan Cressida/ALC/Warner Records