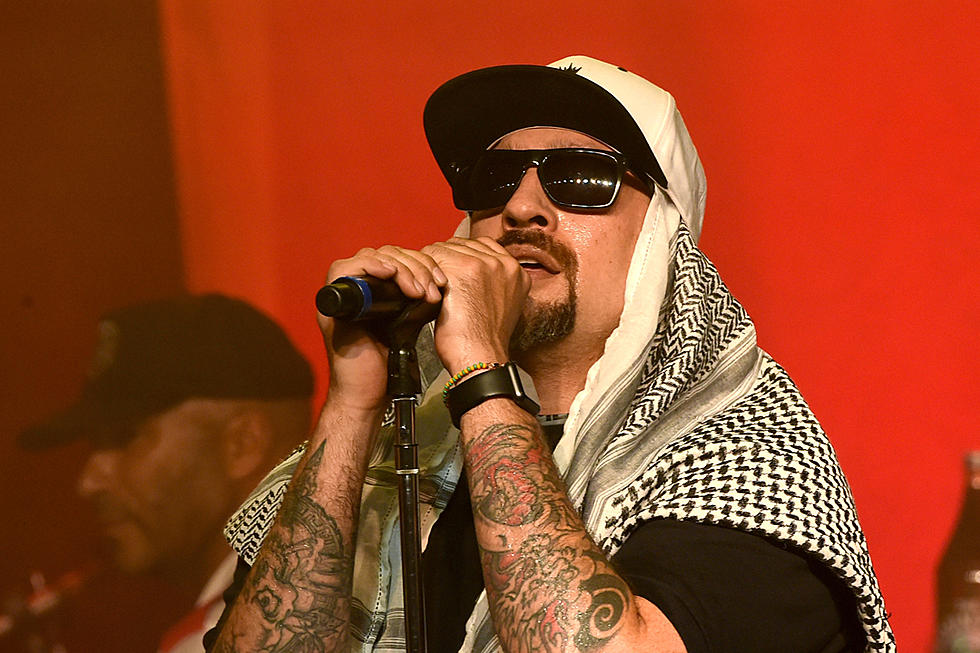 Kevin Winter, Getty Images
Today, June 2, is the birthday of California rapper and Cypress Hill leader B-Real, who now turns 48.
Born Louis Freese in South Central Los Angeles, B-Real formed Cypress Hill with his high school friends Sen Dog and Mellow Man Ace. After spending a time of period in gang life, the guys were introduced to DJ Muggs who inspired them to work towards an album. After signing with Ruffhouse and Columbia Records in 1991, the trio dropped their self-titled debut album that year. Pulling from their hard life experiences with the streets, Cypress Hill told stories of turf wars, drugs and violence. Thanks to the heavy airplay on singles like "The Phuncky Feel One" and "How I Could Just Kill a Man," the groups' debut sold 2 million copies. In total, Cypress Hill has dropped ten albums from 1991 to now and are currently working on their eleventh studio album, all at the helm of B-Real. As a whole, Cypress Hill has been instrumental in promoting West Coast rap from a diverse perspective.
In addition to Cypress Hill, B-Real has worked as a solo artist over the years. He contributed to the soundtrack of the 1996 movie, Space Jam. He also formed a rap metal group in 2000 with Stephen Carpenter, Christian Olde Wolbers and Raymond Herrera but never released any music debut to label conflicts. And of course, because B-Real is known to be a huge proponent of medical marijuana, he hosts online shows on his website called "Dr. Greenthumb Show," "The Smoke Box" and "Meditation." Music is still his main squeeze, though.
In 2016, he linked up with Chuck D, DJ Lord, Tom Morello, Tim Commerford and Brad Wilks to form a new supergroup by the name of Prophets of Rage. They unloaded their debut EP on Aug. 26 of that particular year. Rejoining his original click, B-Real accompanied his Cypress Hill groupmates when they embarked on a tour that ended in Europe last August.
Adding on to the Cypress Hill resurgence, B-Real's comrade DJ Muggs revealed that the group's newest album, Elephants on Acid, would be coming at some point in 2018. That means a new release from one of hip-hop's most legendary crews could be around the corner. Which also means we'd get to hear more of B-Real, a certified rap legend.
50 Great Albums From Rappers With Poetic Flows